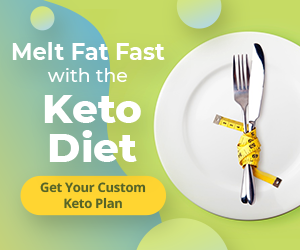 A trial has been ordered for a former Liberian rebel commander to stand trial for "acts of torture" and "complicity in acts of torture" committed in the early 1990s. So far, no one has been prosecuted or convicted in Liberia for crimes committed during the civil war.
A new trial on the atrocities committed during civil war in Liberia looms outside the borders of this West African country: a former Liberian rebel commander, accused of having committed acts of torture in the 1990s, was referred to the assizes in France, he said. we learned Thursday, December 10 from judicial sources.
A trial was ordered on November 26 for Kunti K., arrested in France in 2018, so that he could be tried for "acts of torture" and "complicity in acts of torture" constituting crimes against humanity committed in 1993 and 1994.
So far, no one has been prosecuted or convicted in Liberia for crimes committed during the civil war, one of the most atrocious conflicts on the African continent and which left some 250,000 dead between 1989 and 2003. Another ex -Rebel commander, Alieu Kosiah, has been on trial in Switzerland since December 3.
Acts of cannibalism
Born on 1er December 1974, Kunti K. was commander in ULIMO (United Liberation Movement of Liberia for Democracy), a faction of three armed groups hostile to the movement of former Liberian President Charles Taylor (the National Patriotic Front of Liberia, NPFL), during the first civil war that shook this country.
Responsible for a faction in Lofa County, a strategic region in northwest Liberia, he was accused by several victims of having committed looting and rape and enslaved local populations. He is also suspected of having tortured, killed and committed acts of cannibalism.
The latter disputes these accusations.
"This is a file on which there is no proof of the charges against Kunti K., and which is based on testimonies twenty-five years old", reacted to AFP his lawyers, Mes Tarek Koraitem and Maryline Secci. "He serves as a scapegoat for crimes committed in Liberia," they said.
"Impunity in Liberia"
"This is progress for international justice and for the fight against impunity in Liberia, where local justice has still not intervened on the atrocities that took place during the civil war", welcomed his side Me Simon Foreman, lawyer for the NGO Civitas Maxima, which joined as a civil party alongside eight victims. "It all depends on the ability of other states to deliver justice," he observed.
Kunti K. is not expected to stand trial until 2022, especially as the National Counterterrorism Prosecutor's Office has appealed the judge's order on a legal issue.
"Universal jurisdiction"
This trial will be the first to be investigated by the crimes against humanity division of the Paris court, created in 2012, which is not linked to the Rwandan genocide.
It is by virtue of its "universal jurisdiction" that the French justice can prosecute the authors of the most serious crimes – crimes against humanity, of war or of genocide – if they pass or reside on the French territory, whatever be the place of the crimes and the nationality of the perpetrators or victims.
A preliminary investigation had been opened following a complaint filed in July 2018 by Civitas Maxima against this naturalized Dutch Liberian national, who had joined France in 2016.
Targeted by an arrest warrant, he was arrested in the Paris region in September 2018 and indicted.
French investigators were able to visit Lofa County and collaborate with the Liberian authorities by carrying out reconstructions on the spot, a "first", according to Civitas Maxima.
This NGO contributed to the arrest abroad of several people linked to these crimes. Among them, Mohammed Jabateh, a former commander of ULIMO, was sentenced in April 2018 to thirty years in prison in the United States.
Former President Charles Taylor (1997-2003) was convicted in 2012 by the UN Special Court for Sierra Leone (SCSL) for crimes against humanity and war crimes committed in this neighboring country. from Liberia.
His sentence of fifty years in prison was upheld in 2013 and he is serving his sentence in Britain.
With AFP