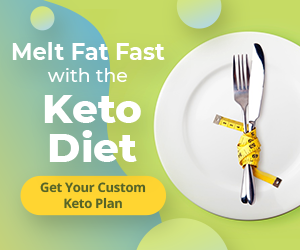 The final of the African Champions League will pit two rival clubs, Al-Ahly and Zamalek, against each other on Friday. The fiery duels of these two Cairo teams have long dominated Egyptian and African football.
For the first time in its history, the final of the African Champions League, Friday, November 27, will see two clubs from the same country, but also from the same city: the big rivals Cairo Al- Ahly and Zamalek.
Former Arab League boss Amr Moussa, himself born in Cairo, has even gone so far as to nickname them "the two biggest popular parties" from Egypt. Historical rivalry between Al-Ahly and Zamalek has escalated recently, especially after their Egypt Supercopa encounter in September 2019, which Al-Ahly won 3-2. The match had been followed by incidents.
"Ahly and Zamalek are like brothers, and unfortunately fanaticism only exists among the supporters," said Hazem Emam, former Zamalek and national team player.
Al-Ahly has already won the African Champions League title eight times and Egyptian champion 42 times. Zamalek has pocketed the African title five times, tied with Congolese club Almighty Mazembé, and has 12 Egyptian titles.
Tensions around this meeting
The historic rivalry between Al-Ahly and Zamalek raises fears of excesses between the supporters, pushing the authorities of the country to put themselves on high alert.
On Monday, Egyptian Sports Minister Ashraf Sobhi called for a meeting to say "no to fanaticism" at the international stadium in Cairo. Despite this call for moderation, spirits began to heat up on television sets, which prompted the National Media Authority to suspend several programs.
The country's governorates are on high alert due to possible incidents between supporters, but the government says it has not imposed a curfew. Fans should be able to watch the game on television in clubs or youth centers, but not in cafes and public places.
Due to the Covid-19 pandemic, the meeting will take place behind closed doors in Cairo. In a joint statement, the African Football Confederation (CAF) and the Egyptian Football Federation (EFA) justified their decision by assuring that "their top priority was to ensure the safety of Egyptian and African football families". The final will therefore be held without spectators in the international stadium in Cairo, with a capacity of 74,000 seats.
The Covid-19 invites itself into the locker rooms
At the same time, the Covid-19 came to disrupt the two teams after the infection of the players of Ahly Walid Soliman, Mahmoud Abdelmoneim "Kahraba", Saleh Gomaa, and that of Zamalek Mahmoud Hamdi "Al-Wansh", as well as the assistant coach Medhat Abdelhadi. Other players, like Hazem Emam and Mohamed Hassan from Zamalek, are recovering from recovery.
According to Hazem Emam, "team football" has been Al-Ahly's hallmark since the arrival of South African coach Pitso Mosimane in October. He replaced Switzerland's René Weiler, using goalkeeper Mohamed el-Shenawi and star player Mohamed Magdi "Afsheh" as major assets. Ahly can also count on Tunisian defender Ali Maaloul, Malian midfielder Aliou Dieng and Nigerian striker Junior Ajayi.
Zamalek coach, the Portuguese Jaime Pacheco, for his part, says he is confident in his players, their strong personalities, their ability to "please the supporters". With his former French coach Patrice Carteron, Zamalek won the African Supercup in February in the United Arab Emirates against Esperance Tunis (3-1). If Mahmoud Hamdi "Al-Wensh", one of Egypt's best defenders, will be absent, Mahmoud Alaa will be there to compensate.
To reach this final, Al-Ahly qualified by beating Wydad of Casablanca (2-0 and 3-1). And Zamalek won over Raja Casablanca (1-0 and 3-1), after several postponements of matches due to the new coronavirus.
The two teams have already faced each other in the Champions League in 2005, 2008, 2012 and 2013. Al-Ahly have won five times and three matches have ended in a draw. But this is the first time that the two rivals from Cairo have faced each other for the supreme title of African football.
With AFP