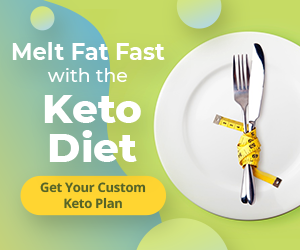 Despite some attempts at intimidation at polling stations and scuffles between protesters and law enforcement, the day of November 3 when Americans had to choose between Donald Trump and Joe Biden did not result in to the violence that many feared.
The tension had started to rise since the beginning of November, with organized highway blockades and the surrounding of a bus of Joe Biden's campaign by pro-Trump activists. For fear of violent protests, many traders New York, Los Angeles or Washington had barricaded their windows from the evening of November 2, as shown in this video taken in Washington.
Contacted by our editorial staff, Kristen Clarke, president and director of the Lawyers' Committee for Civil Rights Under Law, an association for the defense of civil rights, which has set up a "election protection" phone line, explains that his organization did not record any major or systemic problems, or attempts to obstruct the vote. It only reports sporadic incidents. At 3:50 p.m. on November 3, she estimated that the phone line had, however, received 22,000 calls, plus texts and online messages. These calls came from Pennsylvania (12%), Texas (10%) and Florida (7%).
Confusion around a Philadelphia polling station
A video posted by lawyer Will Chamberlain and widely reported among Republicans, shows two masked individuals preventing Republican election observer Gary Feldman from entering a Philadelphia polling station. However, the man shows his certificate, valid throughout the city, but his interlocutors assure him that it is not valid for their polling station.
On Twitter, The Guardian reporter Sam Levine said interacting with the polling station official, who explained that there had been a "misunderstanding" at a "stressful time with high traffic", and that the observer was finally allowed to enter the office.
Some attempts to intimidate voters
In Charlotte, North Carolina, police have arrested an armed man, who was hanging out around a polling station, and had returned after being asked to leave.
In Brooklyn (New York), a man also behaved threateningly: in front of his Jeep decorated in Trump's campaign colors, he harangued and cursed passers-by.
Tense protests in Washington and Portland
According to NBC Washington, three people were stabbed near the White House in the early morning of November 4. These victims ensured being members of Proud Boys, a far-right, pro-Trump group, and claimed their attackers were Black Lives Matter protesters. No arrests have taken place, and the victims are currently being treated. Their days are not in danger.
On the evening of the vote, hundreds of demonstrators gathered, notably in Washington, and across the country, Portland (Oregon). These demonstrations were generally non-violent, but always quite tense, punctuated by clashes with the police.
In Washington, protesters gathered in front of the White House, defending various causes, and marched through the streets of the capital. We see in this video a group of antifas, dressed in black, with a banner: "Burn the American plantations" and another saying "shit" to Trump and Biden.
Several clashes took place between demonstrators and the police. According to NBC Washington, three people were arrested.
In Portland, hundreds of people protested against police violence, Donald Trump and the mayor of the city, Ted Wheeler. An American flag was burned, and some protesters were openly carrying weapons, such as a sword, as this video by reporter Drew Hernandez shows
On November 2, demonstrators also smashed the windows of a Starbucks coffee shop, and spilled flammable liquid inside.