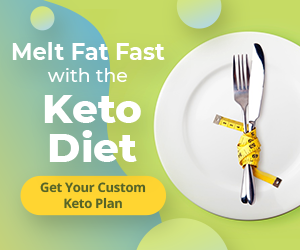 The Constitutional Court of Guinea validated on Saturday the election of outgoing President Alpha Condé to a third term in the October 18 ballot. The legal body also rejected the appeals filed by the opposition for fraud.
Two weeks later the results of the presidential election in Guinea, Alpha Condé was definitively proclaimed, Saturday, November 7, President of Guinea for a third consecutive term at the age of 82, after months of a protest that cost the lives of dozens of civilians.
The Constitutional Court rejected the appeals of the main challenger of Alpha Condé, Cellou Dalein Diallo, and three others of the twelve presidential candidates of October 18. It validated the results proclaimed by the national electoral commission (Céni), which awarded the victory to Alpha Condé in the first round.
>> To see on France 24: THE INTERVIEW – "I am not a dictator, I am a democrat", says Alpha Condé, Guinean president
The Court judges the appeals to be "ill-founded", declares the ballot to be "regular" and affirms that Alpha Condé "won 2,438,815 votes, or 59.50%, greater than the absolute majority", announced its president Mohamed Lamine Bangoura in formal audience.
"[Elle] therefore declares that Alpha Condé is elected in the first round of the presidential election on October 18, President of the Republic of Guinea, "he added.
Cellou Dalein Diallo's home blocked by security forces
Cellou Dalein Diallo, for his part, obtained 33.5% of the vote, according to official figures. As the Constitutional Court declared Alpha Condé the winner of the election, Guinean security forces blocked access to Cellou Dalein Diallo's home on Saturday.
Heavy riot trucks and pick-ups were blocking the street leading to Cellou Dalein Diallo, in the suburbs of Conakry. Members of the security forces kept those approaching the house at a distance, where Cellou Dalein Diallo initially planned to speak to reporters in the early afternoon.
>> See also on France 24: LE JOURNAL DE L'AFRIQUE – Re-election of Alpha Condé in Guinea: what consequences for the country?
The decision of the Constitutional Court is final and Alpha Condé will be able to start a new six-year exercise, possibly renewable once.
Alpha Condé's decision to seek a third five-year term following a constitutional referendum in March has been sharply criticized by his opponents.
Alpha Condé's candidacy for his own succession gave rise to months of protests and violence that killed dozens of people, in almost all civilians.
With AFP and Reuters