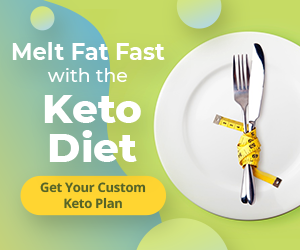 Amandine Petit, Miss Normandy, was elected Miss France 2021 on Sunday in Puy-du-Fou in Vendée during a program which marked the centenary of beauty contests in France but without an audience in the room because of the health context.
Amandine Petit was elected, Sunday, December 20, Miss France 2021 in Puy-du-Fou in Vendée. 23-year-old blonde with blue eyes, this Master 2 student in Caen has the objective of becoming "director of a health establishment" and was chosen among 29 candidates aged 18 to 24 to succeed Clémence Botino (Miss Guadeloupe 2019), Miss France 2020.
Amandine Petit explained in a press conference that she intended "to show that the current woman is a strong woman, a woman who can do what she wants to do".
"If I presented myself this evening to Miss France, it was to go to the end of my ideas", continued the young woman, who explained to have been spotted "in the city center of Caen" by the Normande Malika Ménard , Miss France 2010.
Amandine Petit's first runner-up is Miss Provence, April Benayoum, and his second runner-up is Miss Côte-d'Azur, Lara Gautier.
The ceremony took place in the Puy-du-Fou park, in an unprecedented context and without an audience, due to health measures linked to the Covid-19 epidemic.
In the Grand Carrousel in Puy-du-Fou (in Vendée) the Misses paraded in traditional costume and then in swimsuits in front of entirely empty stands.
An ex-Miss jury
This 91e ceremony [la première a toutefois eu lieu en 1920] was the occasion to celebrate "a century of crowning, elegance, commitment and sharing with the French", according to TF1 and Endemol, a production company which bought the Miss France competition from the Fontenay family in 2002 .
Among the oldest in the world, the first French beauty contest was created in 1920 by journalist Maurice de Waleffe. The actress and dancer Agnès Souret, originally from Bayonne, was the first to win the title of "most beautiful woman in France". It was not until 1928 that the competition was baptized "Miss France".
Tradition obliges, the star host, Jean-Pierre Foucault, 73, hosted the ceremony for the 26e times. The 2021 jury was composed only of ex-Miss, such as Muguette Fabris, 80, retired math teacher and Miss France 1963.
Separated from each other by plexiglass plates, Sonia Rolland, Élodie Gossuin or Iris Mittenaere, Miss Universe 2016, were on the jury which paid tribute to Geneviève de Fontenay.
The lady in the hat boycotted the ceremony, while TF1 and Endemol wanted to involve her after a long legal dispute settled in 2013.
Controversy over the centenary
"It's a false centenary! I'm shocked. It was in 1927 that the first Miss France contest took place at the time of Miss Universe. A centenary is a hundred years!", Had explained to AFP Geneviève de Fontenay, 88 years old.
"Obviously, I regret that the folk costumes have nothing folkloric, that American music takes precedence over French songs, like Dalida. Nevertheless, and it is a significant progress, the Misses were very elegant in their swimsuits. bath with the cape, "commented the former president of the Miss France committee in a press release congratulating Amandine Petit after the election.
Centenary or not, this competition remains an anachronism for many feminists. "100 years of sexism is enough," said Fabienne El-Khouri, one of the spokespersons for Dare Feminism. The association sees this election as "a sexist and out-of-date competition", reducing women to a role of "potiche".
A year ago, the election of Miss France 2020 had gathered 7 million viewers with a peak of 8.3 million, at the time of the coronation, according to Rémi Faure, director of TF1 flow programs.
With AFP