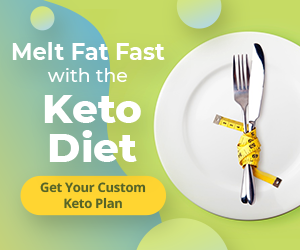 Libyan representatives meeting in Tunis for negotiations have reached a preliminary agreement with the aim of holding elections within 18 months, the UN said on Wednesday.
An agreement for the organization of elections in Libya. The UN announced on Wednesday November 11 that the Libyan participants gathered in Tunis for a political dialogue had reached a preliminary roadmap providing for "credible" elections within 18 months, after a series of recent diplomatic advances.
Since Monday, 75 Libyan representatives have met in Tunis under the aegis of the United Nations with the aim of get Libya out of conflict into which it sank after the fall of Muammar Gaddafi's regime in 2011.
These delegates "arrived at a preliminary roadmap to end the transition period and organize free, fair, inclusive and credible presidential and parliamentary elections," said acting UN envoy to Libya, Stephanie Williams.
"These elections will have to be held within a period not exceeding 18 months," she added to the press on the third day of these talks, which are to last about a week.
This political dialogue aims to set up a unified executive, putting an end to the division of Libya between two main camps: that of the West, the Unity Government (GNA) recognized by the United Nations and based in Tripoli, and that of the East, embodied by Marshal Khalifa Haftar who has the support of an elected Parliament and its president, Aguila Saleh.
According to the UN envoy, this Tunis dialogue forum "is the best opportunity to put an end to divisions".
It brings together participants from all sides, selected by the UN, but takes place in the absence of the main figures in power currently. Several organizations criticized the composition of the forum, believing that certain political or military forces were not sufficiently represented.
The violence continues
The 75 delegates are responsible for appointing the three members of a presidential council as well as the head of a unified transitional government, which will have the task of organizing elections as quickly as possible, but also reviving the institutions undermined by an interminable transition, in order to meet the needs of Libyans.
All the diplomatic initiatives of recent years have failed to resolve this conflict which has seen the growing involvement of foreign powers: the GNA is supported militarily by Turkey, while the Haftar camp is notably supported by the United Arab Emirates, Russia and Egypt.
A "permanent" and immediate cease-fire was nevertheless announced in October, and security talks are taking place in parallel with political exchanges to concretize its implementation.
A sign that the violence has not ended, a lawyer who defended women's rights and had vehemently criticized relatives of Marshal Haftar, Hanane al-Barassi, was murdered Tuesday in broad daylight in Benghazi (east).
With AFP