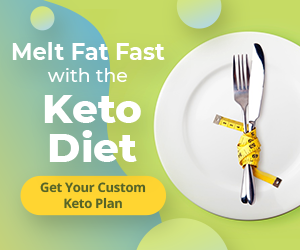 Published on : Modified :
The tax domicile of Carlos Ghosn in the Netherlands is currently verified by the French tax authorities who seized certain property of the former boss of Renault-Nissan as a precaution, we learned Monday from a source close to the file.
The French tax authorities are currently verifying the tax domicile of Carlos ghosn in the Netherlands and seized some of his property as a precaution, we learned, Monday, December 14, from a source close to the case, confirming information from Liberation.
It is for the tax authorities to determine whether the former head of the Renault-Nissan Alliance has artificially left France for the Netherlands, a movement of which the French authorities have been informed since 2012.
According to Liberation, the tax authorities would have seized the equivalent of 13 million euros of property in France, including an apartment in the 16th arrondissement of Paris.
The Netherlands' lenient tax regime
A few weeks after Carlos Ghosn's departure from Renault in April 2019, a contradictory examination of his tax situation was launched, i.e. a meticulous tax audit which can last several months.
The ex-automobile magnate affirmed, in his book "Le temps de la rire", that the French tax authorities had been informed of his new domiciliation in 2012. A request for a tax ruling had remained unanswered, underlines the source close to the file.
In the early 2000s, the umbrella structure of the Renault-Nissan Alliance (RBNV) had taken up residence under the lenient Dutch tax regime, like many multinationals.
Carlos Ghosn would then have transferred his residence there in 2012 "as a signal of neutrality", to position himself "first as boss of the Alliance, before being that of Renault or Nissan". The latter also underlines that he was domiciled and paid his taxes in Japan when he led Nissan, and in France since he took the helm of Renault.
Carlos Ghosn denounces the law The Mayor
He also denounces "the populist machine for fabricating fake news" and the passage of the Le Maire law, named after the Minister of the Economy. Adopted at the end of 2019, this law requires executives of French companies to be domiciled for tax purposes in France from a turnover of 250 million euros.
Asked Monday on franceinfo, Bruno Le Maire did not wish to comment on the ongoing investigation.
Carlos Ghosn was arrested in November 2018 in Tokyo on suspicion of failing to declare a large part of his income to the stock market authorities between 2010 and 2015.
In March 2019, a Japanese judge accepted his release on bail, with a ban on leaving Japan, but a few weeks later he was arrested again, accused of using $ 5 million for his personal benefit.
Carlos Ghosn, who denies these accusations, had fled Japan and arrived on December 30, 2019 in Beirut.
With AFP