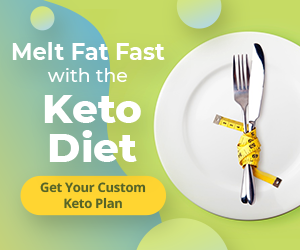 In 1945, Pandji's father was still 7 years old. He had asked his mother (Pandji's grandmother), "What is independence?" At first, the grandmother responded to Pandji's father with confusion. But then, she said, "If all of these (indicating the surrounding environment) are ours."
The boy asked again, "All are ours? Which means when we travel by train we don't need to pay?" The grandmother replied: "Yes!" (p 103). In fact, nowadays, there is still no free lunch in this country. Through this dialogue, the author politically criticizes the independence of the nation.
Nevertheless, the rapper and songwriter for the song "Raise Your Hands for Indonesia" also appreciated the contributions of many heroes. Our founding fathers fought for the independence of the homeland. During (1945-1948) his father's house was in Yogyakarta. The fence was made of bamboo. Its height is similar to the adult size. Pretty much the same as the Door House from the Unyil and Pak Raden film series.
One day when Pandji's grandmother pushed the fence, it was too hard. Then she found a child who had been killed by a stray bullet. His body lay stiff and lifeless. The child's age was similar to that of Pandji's father at that time. He still held arem-arem (traditional rice-based food) in his palm (p 104).
In the past, this book was in e-book form. Its online version has been downloaded over 14,955 times. Nasional.Is.Me's print book launch took place at the Jakarta Book Festival (2011). Recently it has been reprinted 4 times. Remarkably, Nasional.Is.Me also carried out an altruistic mission. The Hard Rock Cafe (HRC) broadcaster applies the concept of sharing. By purchasing a book, its copy is automatically provided free of charge to young Indonesians living in rural areas. This charity program was supported by Bentang Pustaka and the Sampoerna Foundation.
This book consisted systematically of 3 parts: Know your Indonesia, find your passion and work for the future of your people. In total there are 10 chapters. From "A Request for A Contemplation" to "From Opening to Closing Sentence Line". This 330-page book is a sort of manifesto. The summary of some answers to frequently asked questions (FAQ) for Pandji fans about his love for Indonesia.
An in-depth analysis of this former Proactive Provocative presenter was when he distinguished between nationalism in the United States and Indonesia. According to this coffee lover, the American country is made up of many immigrants united by sport. While the world has football (soccer), they created their own: American football. Why? Because modern football came from England. The Native Americans were also very fond of basketball. Through these two sports, all immigrants participated through the "common product". Hence, the unity of the nation is created.
Then the most important question is: "In Indonesia, what kind of nationalism do we have?" According to Pandji, this is Pancasila, the 5 basic principles. This was in accordance with Anand Krishna's opinion. Pancasila is the code of happiness in life (The Jakarta Post, July 13, 2012).
Moreover, as Bung Karno said, Pancasila was the Grondslag Philosophy, the basic philosophy on which all races, religions, diversities were based in the homeland embrace. This is the foundation on which to unite the difference between "me" and "you" in "our" region.
In this book, Pandji also studied the history of human civilization. Former Jakarta Gonzaga High School students believed that Pancasila made Indonesia not end up like India. The country that split from Pakistan after being liberated from England. Islamic society (minority in India) thought it would not be taken over by the government. In addition, they were afraid of the civil war between Islam and Hinduism due to certain political interests.
Everyone knew then that it was Mahatma Gandhi who had been on a hunger strike. The Mahatma would fast until the violence ceased in India. Eventually they ended the civil war across India and Gandhi started to eat a bite of rice. However, the disintegration of India was inevitable.
Pakistan later founded its own Muslim community. After that, the Muslim and Hindu population migrated to the region of India and Pakistan. It has been recorded as the greatest human tragedy of the 20th century. Many roommates have been forced to separate from their own families due to differences and religious beliefs.
In this context, Pancasila made Indonesia relatively democratic. The 5 basic principles still unite us from Sabang to Merauke. Pandji wrote the book based on his experience of sojourning across the archipelago.
Pandji's work enabled him to do this. He traveled from Padang, Belitung, Jakarta, Bandung, Semarang, Yogyakarta, Surabaya, Manado, Makassar, Bali, to Jayapura. The beauty of these regions left a deep impression on her heart.
He wrote of an unforgettable experience in Kupang: "Seeing the children there and hearing them sing the Kuan Kefa song, a local tradition on how to cure homesickness … then listen to the mothers sing together on the unit. called Lais Manekat sitting under a shady tree. I hardly believe it, it's like in the movies, the sound of the wind doesn't blow, but hisses … "(p.155).
Indeed, this book ignited the flame of optimism amid dense clouds of corrupt politics. The young man, Pandji launched a selfless appeal to transform this beloved republic. Declare of ourselves in every circumference of self based on every own profession Maybe we will not see this bright future. However, the next generation, our grandchildren will experience a better Indonesia. Good reading!
Title: Nasional.Is.Me

Author: Pandji

Publisher: Bentang Pustaka Yogyakarta

The Forth Posted in March 2012

Number of pages: xiv + 330

Price: Rp54.000

ISBN: 978-602-8811-53-8