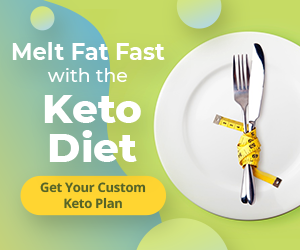 Dressed in their white-colored away gear, Man U started as the strongest team with Cristiano Ronaldo threatening to score five minutes into the game. But with Barca midfielders Andres Iniesta and Xavi Hernandez possessively controlling the ball, Man U quickly lost control. Iniesta in his Nike T90 Laser II soccer cleats led the way on first base when he found Samuel Eto'o, who deftly hit the net.
Red, white and blue

The atmosphere in the stadium was electric as supporters from both sides stepped forward to fully support their favorites dressed in their team colors. The stands seemed draped in red, white and blue tones! New Nike FC Barcelona home football equipment has seen a return to the traditional vertical stripes of red and blue, said to be "designed to inspire the kind of football the club is famous for – fiery, passionate and oozing Catalan pride!" And it worked! After half-time, midfielder Lionel Messi directed the ball to Edwin Van der Sar and scored the second goal. He looked thrilled with his brand new boots – bespoke Adidas F30i – and kissed them happily!
Certainly more than a club!

On the one hand, Man U could boast of star players like Wayne Rooney, Ronaldo, Tevez and Berbatov, on the other hand, Barca dominated with Messi, Henry, Eto'o, Xavi and Iniesta. If the great Catalans, Barça, scored 100 goals in La Liga, Messi, Henry and Eto'o were responsible for 69! Maybe the white away jersey hasn't been too lucky for Manchester United as they watched their dreams of winning their third Champions League trophy shattered. While the Catalans clinched gold with their new look – a Nike Dri-Fit V-neck shirt with the Catalan flag on the back of the neck and the 'Más que un club' label (More than a club) sewn inside. Barca have respected their policy of not having a sponsor's logo on their football shirts; something they have been adamant about since the club was founded. But they kept the UNICEF logo as part of the deal so they wouldn't take money, but use it to fund UNICEF humanitarian programs.
Three cheers for the champions

With this victory, Barca now have three trophies to their credit: the Champions League, La Liga and the Copa del Rey. Celebrations erupted in the streets of Barcelona when the team returned home. Thousands of ecstatic fans followed the open-top bus inscribed with " Tricampeones " (three times champion). To mark this special occasion, players wore commemorative jerseys with the words "Copa, Liga y Champions" and the names of team members stamped on them.
Forgetting all protocol, the players ran onto the field of the Camp Nou stadium and proudly presented the three trophies to their supporters who sang and chanted in exchange! The evening ended with another lap of honor, this time to the sound of "Viva la Vida" by Coldplay and crackling fireworks!
Whoever said what's in a name seemed to have it all wrong! A name, a number, a color – that's what champions are made of …