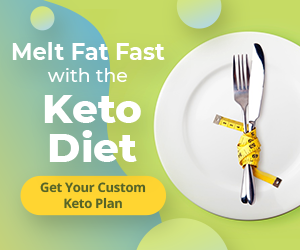 Rise in Covid-19 contamination, economic crisis, suspicion of corruption … Thousands of demonstrators again took to the streets of several Israeli cities on Saturday to demand the resignation of Prime Minister Benjamin Netanyahu. A movement of magnitude deciphered by the geopolitologist Frédéric Encel.
For several weeks, thousands of Israelis take to the streets to demonstrate against Prime Minister Benjamin Netanyahu. They are calling for his resignation due to his handling of the Covid-19 epidemic, which is growing in the country, and suspicions of corruption hanging over him.
On Saturday August 1, demonstrations took place again in several cities of the country against the head of government. Some protesters even gathered in front of Benjamin Netanyahu's residence in Jerusalem. To understand the challenges of this mobilization, which gained momentum in July, France 24 interviewed Frédéric Encel, geopolitologist and lecturer at Sciences Po Paris.
France 24: For many weeks, thousands of anti-Netanyahu demonstrators have been mobilized in the streets of the country. What is their profile and what are their motivations?
Frédéric Encel: Contrary to what one might think, due to the context of economic crisis caused by the health situation, the majority of the demonstrators did not come from the most popular layers. And it should not be believed either that these demonstrations are based solely on the social crisis or the management of the coronavirus epidemic. Basically, the people who mobilized, in particular members of the petty or middle bourgeoisie, themselves marked by the crisis, took to the streets to express their rejection, even sometimes their detestation, of the character Benjamin Netanyahu, more than for protest against its economic strategy or its policy towards the Palestinians. Regardless of the generation of the protesters, this is a personal question in the sense that they view the prime minister, who faces three indictments on very serious charges, as a corrupt, prevaricating, and nepotist leader. And this, without counting the attrition of power, after twelve years as head of government. To summarize, they express a certain fed up with Benjamin Netanyahu, in power continuously since 2009.
Can this movement have political consequences?
The protests may last and even grow in size, but most of all they risk becoming a dead letter as Benjamin Netanyahu has no intention of resigning. Certainly not after having managed to stay in power democratically, by being badly but despite everything reelected, it is the game of Israeli democracy. His government has been in place for 18 months, and a priori, barring a political cataclysm, he has very little chance of falling. Even more so than his main rival, Benny Gantz is now his main partner. However, outside of this coalition, Benny Gantz no longer weighs very heavily on the chessboard since his defection from the Bleu Blanc movement, of which he was headliner in the last legislative elections. With now less than 15 MPs, he is very weak politically, and no longer poses a threat to Benjamin Netanyahu.
What impact can these protests have on the image of Benjamin Netanyahu, already tarnished by court cases?
With his experience, after so many years in politics, Benjamin Netanyahu no longer cares about his image, especially since he is expected to step down in fifteen months. He is an unsinkable person who masters his image and communication so much. He demonstrates this by getting re-elected almost every time despite poor news, especially on the legal front. I think these demonstrations are certainly embarrassing for his image, but they will have only a limited impact on his image, knowing that he has experienced worse mobilization, especially with the strikes and the great social conflict of 1996.