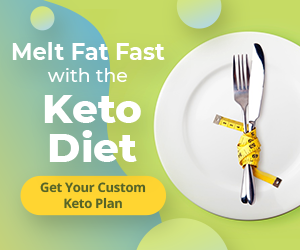 Brian O'Driscoll's announcement as IRB Player of the Year underscored the importance of style over substance. O 'Driscoll was not even Ireland's best player in the six nations, let alone the player of the tournament. This award was won by a country mile by the excellent Gordon Darcy. This unfortunately raises the question of profile in modern sport. The higher the profile, the better the chances of recognition when the gongs are distributed. To be fair to Brian, he looked just as surprised as the rest of the rugby fraternity. The rewards are at best, just an excuse to market the cream in your culture. Like David Beckham before him, O 'Driscoll is incredibly high profile, a marketing agency's dream. In modern sport, status is difficult to acquire and even harder to lose.
After bursting onto the scene with his essay festival in Paris, the Brian legend came together for the next two years. Like Becks who stole the lime light from Old Trafford, the Irish rugby golden boy couldn't do anything wrong. A try to score a pass or a good tackle in a match was now enough to raise the "Bod" to the top of the page. A movie goes on here and a sham there, and the commentators were humming into their microphones. Objectivity flew out the window, like the now Teflon coated center; couldn't do anything wrong. Unless of course you remember his no-show in Cardiff as the Golden Boots Gavin Henson and the Flaming Dragons of Wales, fed our superhero with a large cache of Kryptonite. Brian's no show was blamed on the lack of quality service, a decent haven for all sports kop-outs. The endorsements continued to roll along with the barely deserved applause. Rugby purists have noticed that teams now have little difficulty in extinguishing Brian's life.
Another no show against Munster in the all-Irish Heineken Cup semi-final confirmed that our Messiah is after all human. The electric rhythm and meteoric change in body shape doesn't seem so threatening now. The edge appears to have disappeared from O'Driscoll's game. The fire in the belly, which lights the tactile paper with the legend; blinks. Our hero seems to be watching the tunnel already. Fortunately, Eddie O'Sullivan won't kick in his direction; aka Alex Ferguson. The only hair dryer treatment the "Bod" will receive will be on his own wavy locks. O'Driscoll's place in Ireland's rugby pantheon is already assured. Ireland is the homeland of myth and legend, the myth that Brian O 'Driscoll is a true greats of the oval ball game is already assured.


Source by Eddie Ryan