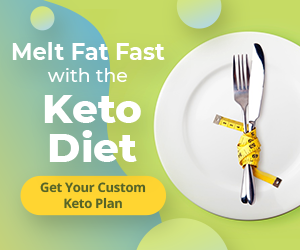 After four years of good and loyal service, Google Home is retiring. The brand's very first smart speaker gives way to Nest Audio. Everything is said in its name: the sound quality is placed at the center of its characteristics. To the point that Google had appealed to renowned producer Mark Ronson (Amy Winehouse, Robbie Williams, Bruno Mars, etc.) to praise its merits during its presentation on September 30. But can a speaker at 100 euros bet so much on its audio qualities?
To achieve this, Google has in any case made an effort on its equipment. Exit Google Home's small speakers essentially allowing you to listen to the radio or the Assistant's responses. In Nest Audio, the manufacturer has integrated a 75mm driver dedicated to midrange and bass, as well as a 19mm tweeter for treble. A priori a guarantee to obtain a more balanced sound.
Clearly improved compared to the Google Home
Our measurements carried out in our lab indeed show a frequency response giving pride of place to the lower mids and slightly bending as we move towards the treble. However, these measurements always remain theoretical, while in practice the final rendering is not necessarily expressed in the same way.
This is partly the case with this Nest Audio. The jump in quality compared to the Google Home is unmistakable: you can finally really listen to music on this speaker without tearing your eardrums. Despite everything, to imagine that she can be the main audio speaker in his home seems a little optimistic to us and above all very far from Google's claims.
Struggling at high volume
Let's start with its qualities. Simply tested in mono (it is possible to pair two for stereo), Nest Audio surprised us with the breadth of the soundstage it delivers. It can suitably fill a room of about 25 m2 without sounding hollow. Without going so far as to make our windows vibrate, the bass is present; the mids highlight the vocals nicely and the highs are effective enough to provide the necessary detail.
As long as you don't push the volume too far. The louder it is, the more midrange takes over the entire spectrum. Volume cranked up, the bass begins to fade and the whole loses much of its depth. Here we fall back into the faults that could be blamed on the first Google Home: this lack of body which prevented it from being a good musical speaker.
Apart from the functionality of the Google Assistant (they are the same on all speakers of this type), Nest Audio is compatible with several music services that can be launched directly by voice: YouTube Music, Spotify, Deezer, but also Netflix or MyCanal for SVOD. We regret that Apple Music or Amazon Music is not on this list, but the competition will always remain the competition. To take advantage of non-compatible third-party services, there remains the solution of the Bluetooth connection to a smartphone or a computer that can access them.