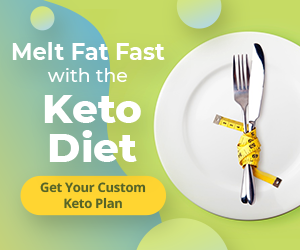 For many of us, the arrival of the Fantasy Football season is the closest thing to the feeling we had as children around Christmas. For me, this is the first time I have seen a Fantasy Football magazine on a grocery store shelf. Nowadays, most of the information in magazines is available online at many fantasy football sites. Yet there is still something tactile and wonderful about a fantasy football magazine. It goes with me everywhere, I emphasize it, I read it from cover to cover several times I consume them completely. The arrival of the season's first magazine begins the ever-growing anticipation that builds and builds itself until it first peaks at the fantasy football auction or draft, and then again for the 1st week of the regular season, then again every Sunday for the next 4 months. God help me. I love Fantasy Football and it all starts with that first magazine sighting at the grocery store.
So what makes a good fantasy football post? Content, content and more content is ultimately what you are looking for. Some slick images and graphics help add sizzle to the steak, but the key is really good writing and lots of data. A few magazines match all of these attributes very well. My favorite magazine in recent years is Fanball. They do a good job with a balance of humor and content. They work well in the graphics department, other magazines do graphics better but tend to lack a bit of content. I think ESPN's offering is one example, it looks stylish but sheds some light on the material. Three others that really deliver the goods are Rotowire, Football Guys, and Fantasy Football Index. I would recommend any of these.
One of the key things you want to check before spending $ 8.95 is whether the information they give relates to your league's size and rules. There are a lot of changes to consider, do you auction or draft league, 10 teams, 12 or more teams, do you play PPR, do you play IDP, do you have the QB team, do you what a dynasty league? You need to make sure the magazine fits your specific league settings, otherwise the information might not be relevant to you and your league.
What's really important and I've written about this before is if you are doing an auction (which you should be doing) making sure you know what the auction values ​​are based on in the magazine. Many publications do not specify this. You need to know what league size the amounts are based on and what the starting bid amount is. You can recalibrate the numbers to match your league settings as long as you know what the magazine numbers are based on. But if they don't tell you the league size or starting amounts, you have no way of knowing if those numbers are correct for your league.
I would recommend allowing enough time to review each magazine before purchasing. If you are in a grocery store with the kids, you may just have to pick up and go. But if you're on your own, head to Magazine Island before stocking up on cold and frozen items. Don't feel embarrassed to stay on the same island for 20 minutes, getting it right is important. So take your time and pick the right magazine for you and your league's rules, then sit back, enjoy it, and soak up it all. Good luck to your fantasy football team in 2010.