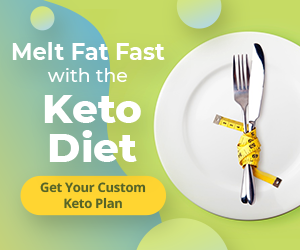 Whether it materializes or not, and it seems that not since the owner of Olympique de Marseille formally rejected, on Thursday, the negotiation offer to buy the club, the sale of OM is the soap opera of summer in Marseille.
While sportingly, all the lights are green, the Olympique de Marseille, qualified for the next Champions League after a season cut short by the health crisis, is going through an eventful summer break.
After living with anguish the episode of the real false start of coach André Villas-Boas, a time announced leaving before being convinced by his players to continue the adventure, the supporters of OM have lived for several weeks with the incessant rumors around a sale of the club by its American owner Frank McCourt.
Very upset, in their vast majority, against the management of the club by President Jacques-Henri Eyraud, they began by following with interest this soap opera with daily twists, dreaming of a golden future while OM is weighed down by financial difficulties and closely monitored by UEFA in the context of financial fair play.
But the incredible turn of events seems to indicate that the only French club to have won the Champions League are not ready to change hands. And yet, for several weeks, the Franco-Tunisian businessman Mohamed Ayachi Ajroudi and the former president of RC Toulon Mourad Boudjellal have multiplied the media outings to hammer home their desire to buy OM, with the support of investors. based in the Gulf.
Harassment and threats of legal action
This week, the case escalated with public criticism through the media, then by exchanges of press releases drafted by lawyers. On July 21, OM said it had "decided to take legal action against Messrs Ajroudi and Boudjellal" to "convict the perpetrators of this campaign of destabilization", claiming in the process 500,000 euros in damages and interests.
Olympique de Marseille have decided to take legal action against Messrs. Ayachi Ajroudi and Boudjellal.

– Olympique de Marseille (@OM_Officiel) July 21, 2020
The next day, Mohamed Ayachi Ajroudi replied through his lawyers with a statement sent to the regional daily La Provence, in which he said he was ready to react by all means of law. "The current management of Olympique de Marseille has launched a denigrating press campaign against Mr. Mohamed Ayachi Ajroudi, it is written. This aggressive strategy based on a summons which does not withstand analysis and which contains untruths should not deceive anyone. This procedure is obviously intended more media than legal ".
For his part, Mourad Boudjellal violently attacked Jacques-Henri Eyraud on RMC Sport radio accusing him of being behind the legal action taken by the club in order to retain his place as OM president at all costs. "What poses a problem for him is that we said very quickly that there were no plans to keep him. Why are we saying that? Because OM is a club which, since Mr. Eyraud is there, loses around 100 million euros a year and it only keeps increasing (…) What Mr Eyraud falls asleep through this smokescreen of media proceedings – is cat pee, Houdini's own funds – it's that OM are in a very complicated situation because of him. "
McCourt's official "no"
Still, current owner Frank McCourt appears to have given the final whistle on Thursday, July 23, once again indicating that he does not wish to sell the club. He formally rejected Mohamed Ayachi Ajroudi's offer to negotiate, "definitive" confirmation of his position on the subject, in a message responding to the first official approaches of the Wingate investment bank, mandated by the French businessman. -Tunisian.
"Formally and definitively", writes the lawyer for the American, Olivier de Vilmorin, "the club is not for sale, Mr. McCourt does not wish to engage in discussions with your clients".
Finally, the lawyer adds that the owner of the OM "urges" the declared buyers "to stop their destabilization campaign, and reiterates firmly that he will not give in to the pressure".
Will this clear and formal rejection of the McCourt clan allow the turmoil to subside as the players led by their captain Dimitri Payet prepare to attack the new season? Nothing is less certain, Mohamed Ayachi Ajroudi refuses to give up and maintains his offer. An Olympian fan would tell you that turmoil never ends in Marseille when it comes to OM.