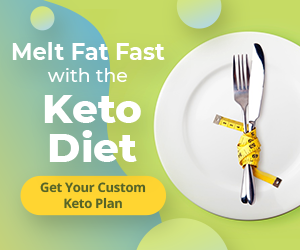 In a hearing held behind closed doors on Tuesday, the Supreme Court ordered the arrest of former Colombian President Alvaro Uribe, on trial for trying to bribe witnesses against a political rival. President Ivan Duque defended the "innocence" of his mentor.
This is an unexpected decision for supporters ofAlvaro Uribe. The Colombian Supreme Court ordered, Tuesday, August 4, the arrest of the former president who is suspected of having tried to bribe witnesses against a political opponent. This decision was made during a closed hearing.
"The deprivation of my freedom causes me deep sadness for my wife, for my family and for the Colombians who still believe that I have done something good for the motherland", wrote the former head of state ( 2002-2010) and leader of the hard right, on his Twitter account.
La privación de mi libertad me causa profunda tristeza por mi señora, por mi familia y por los colombianos que todavía creen que algo bueno he hecho por la Patria

– Álvaro Uribe Vélez (@AlvaroUribeVel) August 4, 2020
Although the court has not publicly pronounced on its unprecedented ruling against a former Colombian president, local media indicated that he would not be transferred to prison, but under house arrest.
Alvaro Uribe, 68, senator and head of the ruling Democratic Center (CD), lives in Rio Negro, near Medellin, in the north-west of the country.
A decision hailed by HRW, denounced by its supporters
Government supporters fiercely criticized the decision, calling it unfair that the former president is arrested while the former heads of the Colombian Revolutionary Armed Forces (Farc) appear free before the peace court resulting from the agreement. from 2016.
During a public speech, the current president, Ivan Duque, defended his mentor: "I believe and will always believe in the innocence and the honor of the one who by his example has won a place in the history of Colombia", he declared, emphasizing its "friendship with Alvaro Uribe". Even before the court decision, he had already defended him.
Colombia: President Duque defends Alvaro Uribe's "innocence"
But others, like José Miguel Vivanco, executive director of the Americas division of Human Rights Watch (HRW), praised her.
"I congratulate the Supreme Court for acting responsibly by ordering Uribe's house arrest. The Court shows that all – even the most powerful – are equal before the law. Judicial independence must be respected," he tweeted.
Colombia: Felicito a Corte Suprema por actuar con responsilidad al ordenar la detención domiciliaria de Uribe

La Corte demuestra que todos —hasta los más poderosos— son iguales ante la ley. Hay que respetar independencia judicial.

Comunidad internacional respaldará a la Corte

– José Miguel Vivanco (@JMVivancoHRW) August 4, 2020
Suspected of manipulation of witnesses against an opponent
The Supreme Court, the only body empowered to try parliamentarians, will decide whether or not to hold a trial.
Alvaro Uribe, heard on October 9, 2019 by the magistrates, is under investigation for manipulation of witnesses in his capacity as a senator, a case which could earn him up to eight years in prison for bribery and procedural fraud.
The ex-president, who still enjoys some popular support for his policy of iron fist against the left guerrillas, had filed a complaint in 2012 against Senator Ivan Cepeda for an alleged plot based on false witnesses .
He claims that his main political opponent, himself a witness in the case, has called on former paramilitaries to accuse him of being involved in criminal activities by far-right militias against the rebels.
However, the Court did not initiate proceedings against Ivan Cepeda, but decided in 2018 to open an investigation against Alvaro Uribe for the same reason: manipulation of witnesses against an opponent.
An intense campaign to defend his honor
In addition to this case, he is the target of other investigations for alleged crimes linked to the long and complex armed conflict, which has plagued Colombia for nearly six decades.
In June, the Supreme Court announced the opening of an investigation into a case of illegal wiretapping carried out by the military in 2019, targeting some 130 journalists, politicians, retired soldiers and trade unionists.
Despite everything, Alvaro Uribe has always proclaimed his innocence and his party is leading an intense media campaign to defend the "honor" of his leader.
With AFP