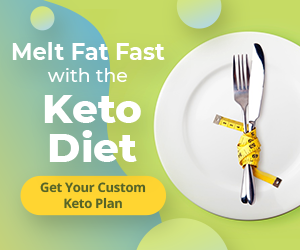 Few of the Dell XPS series laptops have disappointed us in recent years. The ultraportable XPS 13 prance elsewhere at the top of our rankings for over 4 years. Regarding it, however, it is necessary to opt for models with Full HD panels rather than 4K because many pixels do not succeed. Its hybrid counterpart, the Dell XPS 13 2-in-1, is also a small box. Especially since it was updated with real Intel processors which are anything but starving.
The 15 inch version which was until now the most prestigious and reserved for creators will have fulfilled its role. It will now be able to delegate part of its burden to the newcomer, the XPS 17. A machine that wants to be the most compact of its kind, because it has – more or less – the same dimensions as a 15.6 inches precisely. Power side, no compromise, Dell has put what it takes to make everything work, and more if affinity. This explains why the price of our test machine is so high: 3600 euros.
We never tire of this refrain: aluminum alloy, carbon fiber and magnesium. Three materials that have been found on XPS for years and that still make an impression on us. Dell didn't want the larger XPS to stand out from its smaller brothers aesthetically, and that's a pretty good thing. The impression of solidity, sobriety and discreet luxury which emanates from the machine is very successful. And makes you want to put your hands on it as quickly as possible.
The keyboard is a bit too compressed and has no numeric keypad
On the internal plate, the backlit keyboard occupies a rather minimal place. In addition, given the size of the machine, we expected to find a touchpad. Niet! Only the alphanumeric part is present. And these keys – the same as on the 15-inch XPS – are also a bit small although very pleasant to navigate. They tend to mark if you have slightly long nails.
Besides, why are these keys so tight against each other? On the left and right, they are surrounded by two speakers of almost passable quality (coming from us, that's a compliment) and, below, by a large touchpad. Why so big? One wonders ! We would have preferred it to be narrower and the keys to be larger. A point to improve on the next version.
Where are the big holds? On the adapter!
With a larger and thicker case (2.22 cm maximum) than that of the 13.3 and 15.6 inch models, Dell could still have made the effort to put a few full-size connectors on the sides. This is unfortunately not the case. There are only four Thunderbolt 3 connectors in USB Type-C format. All of them can be used to recharge the battery, transfer data and a video signal to an external display.
There is also an SD card reader (good news for photographers) and a headphone jack. Not to mention the Wi-Fi 6 / Bluetooth 5.1 modules which will take care of wireless communications.
Still, to connect a mouse and a screen without going through a USB Type-C adapter, it's a failure. Fortunately, for the price, Dell offers one in the box. It consists of a full-size USB 3 socket and a conventional HDMI video output and only monopolizes a Thunderbolt 3 socket.
Read also – USB: we explain what the sockets of your current and future PCs can offer you
If you need more outlets, Dell sells larger adapters or even docking stations for XPS on its site. But beware, the prices go up quickly and you risk making a face when the bill appears on the screen. Speaking of grimaces …
To secure your Windows 10 session and your data, in addition to the fingerprint reader, you can also use Windows Hello. The webcam (0.9 pixel) housed on the upper edge of the screen is compatible with MS's facial recognition algorithm. Next to the camera are other sensors (see photo below) such as the one that adapts the brightness of the screen and keyboard to the lighting in the room.
An Ultra High Definition screen for creators?
The XPS 17 adopts a 16:10 aspect ratio. Clearly, you have a little more pixels in height, which means that the definition of the 17-inch touch screen (a rather useless interface here) is slightly higher than that of the classic computer 4K. It is 3840 by 2400 pixels instead of 3840 by 2160. To work on documents or large tables, it's super nice. The same goes for putting two windows side by side. The very fine screen borders also participate in immersion, both in work and in viewing multimedia content of all kinds.
Dell told us that the 4K panel of this beautiful and powerful PC is very suitable for digital creation. After unsheathing our probe and taking our usual measurements, we don't quite share this opinion. But let's start with the good news!
The maximum average brightness of the panel is 497 cd / m2, it is enormous. This is the best brightness on a versatile laptop PC recorded by us over the past 12 months. We even observed peaks between 503 and 535 cd / m2 at the top right and center of the screen.
With such brightness, we expected to get a low contrast ratio and this is not the case: almost 1980: 1 measured (maximum average). The deepest blacks and color intensity are best at the corners, not the center.
Conclusion, the homogeneity of the slab is very good, established at 0.011 by our index (the closer to 0 the better).
On the other hand, it is spoiled at the level of colorimetry. Dell offers to vary the colors by means of a small software, according to several profiles. We have made measurements on each of them. The one that offers the most faithful shades – that is to say that the Delta E comes closest to 2 – is the mode Photo. It delivers an index of 3.79. It's a high value, but still the best of the lot.
By default, the Delta E index is 4.05; in mode DCI-P3, it is 6.02. Finally in mode sRGB, worst of all, we hit 6.64. In all cases, it is the red tints that are at fault. They are distorted and even have a tendency to come and walk on the beds of other colors.
Regarding the good coverage of DCI-P3 color spaces and sRGB, it is not 100% guaranteed in both cases. And some shades are even off the palette.
Read also – Gigabyte Aero 15 OLED XB laptop review: a great creator and a good player
Power to create and even play (in Full HD)
We mentioned it in the introduction, we have one of the best configurations for our test. Its platform revolves around an Intel Core i7-10875H processor (the best in its class) with 8 cores on the circuit, all clocked at 2.3 GHz and hyperthreaded.
It is supported by 16 GB of memory, which is not soldered to the motherboard and which can therefore be upgraded if the need arises.
For storage, a 1TB SSD is already in place and, good news, there is a free slot on the motherboard which will allow, possibly, to double or triple the setting according to your needs and means.
The 3D score will be played by a GeForce RTX 2060 Max-Q from Nvidia. With the Nvidia Studio drivers, it can support the processor or ensure some bluffing tasks in authoring software.
On our various tests of versatile or multimedia creation-oriented tasks, the Dell XPS 17 is positioned just behind the MacBook Pro 15 and MacBook Pro 16 released last year. But by little. These three are constantly neck and neck in PC Mark 10. In the tests of generation of pure and hard 3D scenes, the situation changes.
The Dell XPS 17 takes the tangent quite logically and in the majority of cases. It distances Apple's MacBook Pros and their somewhat apathetic AMD professional 3D cards in 3D Mark Fire Strike Extreme. he fails to outperform the 16-inch model in our test, however Unigine Heaven.
If you decide to install the drivers Games Ready, there, you transform the Dell XPS 17 into a good little gaming machine. You can take advantage of the RTX 2060 Max-Q's computing units to display games with DLSS and ray tracing. But not in 4K.
To play, we advise you to keep the definition in Full HD (the screen does not anamorphize the images too much) in order to maintain an excellent level of performance (details and fluidity). We measured 155 frames per second (fps) in older to mid-new games and up to an average of 77 fps in more demanding games.
You heat, you heat but you don't burn
Keep in mind, however, that this machine is not made for gaming. So if you titillate its components too much to play in 4K or Full HD with all the details in full, the ventilation might charge you for it. Nuisances can climb up to 43.3 dB under heavy load, while at rest they do not exceed 28 dB (ie a very quiet bedroom).
Nonetheless, even our delicate eardrums tolerated his "outbursts". Why ? Because the noise emitted by the fans is deaf, so bearable. Above all, the efficiency is really there. Difficult to cast reproach on a dissipation system which manages to keep the monstrous Intel processor and the GPU at very good temperature so much so that no syndrome of throttling was detected during our tests. The two computing units manage to maintain their advertised frequency even after 15 minutes of ultra-intensive charging.
Effectiveness that ventilation also demonstrates when taking temperature. The mercury can climb to 42.3 ° C under the machine, 45.5 ° C in the center of the keyboard (53.8 ° C just above the F6 key) and 33.1 ° C on the rests. palms. Nothing alarming for a machine of this caliber.
The Dell XPS 17 is pretty tough
Dell didn't skimp on the battery, either. It delivers a power of 97 Wh and recharges to 50% in 58 min (totally in 2 h 40, it's a bit slow). We put it to the test in our classic endurance tests. Good news: traveling with the Dell XPS 17 is possible despite its weight of 2.4 kg. You can even leave the charger (468 grams) at home if you don't plan to work out. Photoshop or theAfter Effect all day.
Our test reproducing daily activities runs for more than 9.40 hours on the Dell XPS 17. It holds the dragee high at Surface Laptop 15 in Intel and in AMD but is clearly left behind by the MacBook Pro 16 (over 10 hours).
Read also – Duel of 15-inch Surface Laptop 3: should you choose the Intel or AMD version?
When we tested the Dell XPS 17 with our looping video playback protocols, the battery managed to keep it going just over 8 hours. It's still better than Surface Laptops but not as good as the MacBook Pro 16 (9:15 a.m.).