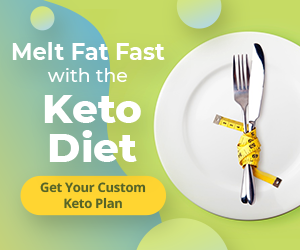 The Republican president and his Democratic rival are coming to the end of their campaign to convince Americans to vote for them. On the eve of a decisive election, Donald Trump, lagging behind in the polls, has chained meetings while Joe Biden has focused on Pennsylvania, a crucial state where he will appear again this Tuesday, election day.
"Bidon": Donald Trump swept, Monday, November 2, the polls that place him behind his rival Joe Biden, showing unwavering confidence on the eve of a election looking like a referendum on his extraordinary presidency.
After four tumultuous years, the United States "has had enough of the chaos", hammered his Democratic opponent, who says he is fighting to restore the "soul" of America. "It is time to get up and take back control of our democracy," said the former vice-president of Barack Obama at the end of his speech from Pittsburgh. It is in this city of Pennsylvania (state won on the wire by Donald Trump in 2016) that he began his campaign 18 months ago.
The two septuagenarians, as different in form as in substance, are engaged in a final sprint after an abrasive campaign which has reinforced the divide between two Americas at the antipodes.
Weakened by an upsurge in the Covid-19 pandemic, Donald Trump is stepping up to make the polls lie and create surprise, as he had done in 2016. "Tomorrow, we will win four more years in the White House" , he said in front of supporters in North Carolina. "That way, we can finish the work started," he added a few hours later in Michigan.
As if on the go, he meanwhile went to Scranton, the hometown of his Democratic rival, whom he accused of being "asleep", but also "agitated", "corrupt", " controlled by the mainstream media "…
Barricaded showcases
Joe Biden will continue his campaign in that state until the last minute, with interventions scheduled for Tuesday in Scranton and Philadelphia, a legal but unusual move. "I will not stand four more years with Trump," told AFP one of his supporters, Jane Perry, 65, crossed in Pittsburgh, where the former vice-president is to hold a meeting on Monday evening in the presence of Lady Gaga.
For his part, Donald Trump said he would go to his campaign headquarters in Virginia on Tuesday. Lara Schmidt, 42, hopes for a "tidal wave" in favor of the president, whom she listened to fervently in Scranton. "But if the postal ballots are illegal, I will kneel down to pray," she said worriedly.
Nearly 100 million Americans have already voted in advance, in person or by mail, to avoid crowded polling stations amid the pandemic. For weeks, Donald Trump has been critical of this option, accusing it without proof of promoting electoral fraud.
The president, who fears becoming the first not to be re-elected for a quarter of a century, maintains the vagueness on the position he will adopt in the event of defeat, which is causing anxiety in the country. "As soon as the election is over, our lawyers will be ready," he said in particular on Sunday, suggesting the possibility of a long legal battle.
Sign of the tension that reigns at the end of a campaign of unheard-of aggressiveness, businesses in several American cities, including New York and Washington, were barricaded for fear of violent demonstrations.
"Fire Trump"
A month after his Covid-19 infection, Donald Trump, 74, shows no signs of fatigue and still had to travel to Kenosha, Wisconsin on Monday evening, before a final act in Grand Rapids (Michigan), as in 2016 .
Joe Biden focuses primarily on Pennsylvania, won in 2016 by Donald Trump with a lead of just 44,000 votes. At 77, the Democrat led a discreet campaign, making it a point of honor to scrupulously respect the instructions of the health authorities to avoid spreading the Covid-19, which has killed more than 230,000 in the United States.
He once again took the opposite view of the Republican president on Monday, who hinted that he could dismiss respected immunologist Anthony Fauci, who is increasingly critical of government strategy. "I have a better idea," Joe Biden said. "Elect me and I'll hire Dr Fauci and fire Donald Trump!"
"TV Show"
Former President Barack Obama, very present in this home stretch, again supported Monday the candidacy of the one who was his vice-president for eight years. Donald Trump "never took his office seriously" and "used the presidency as a television show to draw attention to himself," he tackled from Miami, Florida, once again calling on voters to go to the polls en masse. "We can not leave room for doubt," he said.
The latest polls place the Democrat comfortably ahead in several decisive states the Republican won in 2016, such as Wisconsin and Michigan, but his margin is a little narrower in Pennsylvania and the two candidates are neck and neck in Florida. .
Observers repeat their calls for caution, pointing to the 2016 poll, in which Donald Trump created one of the biggest surprises in American political history by beating Hillary Clinton.
With AFP