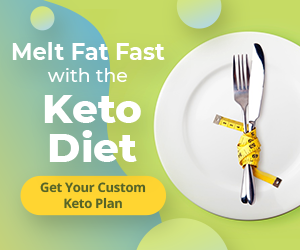 With a number of international football leagues booming, the football craze remains as great as it could get. Do you want to learn the moves you have seen your favorite footballers perform this season? You will need the right shoes for this. In this article, we are going to discuss the dos and don'ts of football boots.
Things to do
1. Surface type
When selecting football boots, it is important to consider the surface you will be playing on. Different types of boots are made for various purposes. The last thing you want to do is pick the ones that don't suit the terrain you will be playing on. It can affect your game and prevent you from playing at your highest level.
2. Choose shoes that match the shape of your feet
You cannot shoot the ball if the shoes you are wearing do not match the shape of your feet! If you get that ideal fit, make sure the shoes you choose match the shape of your feet.
Often times, the right football boots are not the same as the size we wear due to the style they are made. Make sure the ones you get are aligned with both of your feet, even if that means getting a size you haven't purchased before.
3. Choose comfort over style
No matter what type of shoe you buy, comfort is an absolute necessity in any shoe and that goes for football boots as well. After all, how will you manage to play the game if you are not comfortable? When choosing shoes, comfort is paramount.
Things not to do
1. Bet on size
Don't buy a few shoes that are just a little too big for you in the hopes that you will develop them. Also, don't buy a pair of shoes that are too tight.
Try to get a size that fits you perfectly. Likewise, you should choose a pair that matches the shape of your feet. You also need the right size so that you can throw and run with them without any issues.
2. Buying a pair of shoes due to celebrity status
Whether or not your favorite soccer player wears a specific brand of soccer shoes, don't let that alone be the main reason you end up buying those shoes.
It's good to idealize successful footballers, but that doesn't mean you should buy a pair designed by Ronaldinho or worn by Messi even if it's not an ideal choice for you. Go for shoes that you can wear and play comfortably.
3. Be afraid to buy online
Finally, don't be afraid to buy soccer shoes online. Not only do you get more economical deals and discounts, but it is also convenient to buy online.
If you know your size for the specific type of shoe you need, simply order them online or visit your nearest athletic store to try them on and place your order.
To take away
In short, buying the best soccer shoes is a difficult task as there are different styles and designs. However, getting the perfect comfortable pair of shoes is now much easier and hassle-free if you consider these dos and don'ts.