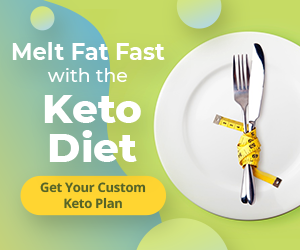 Ban on socializing in London, curfew in France, schools closed in Poland: on Saturday, several European countries are putting in place restrictions to prevent the spread of the coronavirus which has already killed more than 1.1 million worldwide.
A new series of draconian measures enter into force, Saturday, October 16 in Europe, in the hope of stemming the second wave of the pandemic of Covid-19.
In London, it is forbidden from Saturday to socialize indoors with people outside your home. More than 15,000 new cases were recorded on Friday in the United Kingdom, the most bereaved country in Europe (43,400 dead).
In France, the inhabitants of a dozen large cities, including Paris and its suburbs, lived their last evening of freedom on Friday before the establishment of a curfew between 9 p.m. and 6 a.m. on Saturday. This measure, which will remain in effect for at least four weeks, was taken as the virus circulates in the country: more than 25,000 positive cases were detected in 24 hours on Friday.
Around 10 p.m. on Friday, the terraces of the brasseries and restaurants still open on Place de la République, in the center of the capital, were overflowing with tables of young people, open bottles and bursts of laughter.
From the youngest to the oldest
The epidemic continues to spread "from the youngest to the oldest", observed the French public health agency on Friday, deeming this development "very worrying".
New restrictions also come into force in Warsaw and other large cities in Poland considered "red zones": middle and high schools will be closed and will practice distance education, restaurants will have to close at 9 p.m., wedding ceremonies will be banned and the number of people admitted to shops, public transport and religious services will be limited.
Worldwide, all indicators are red: more than 1.1 million deaths have been recorded, according to a count carried out by AFP on Friday from official sources. And for the single day of Thursday, the figure of new contaminations reached 400,000 new cases. Some 38.99 million cases have been officially counted, of which more than 26.6 million have been cured. Italy recorded 10,010 new cases on Friday, the highest figure ever reached in 24 hours by this country.
In Belgium, a curfew is in place from midnight to 5 a.m., and all cafes and restaurants in the country will have to close Monday for at least a month. "Week after week, the figures are doubling, they are skyrocketing (…) it is an exponential increase", justified Prime Minister Alexander De Croo, while Belgium is one of the European countries most bereaved by the pandemic (more than 10,300 dead).
In Belgium, "restaurants and cafes will have to close for a period of one month"
Congested Belgian hospitals
"Our hospitals are overcrowded (…), the figures are as high as they were in March when we decided to lock down (containment, Editor's note)" for two months, said the Belgian minister of Mobility Georges Gilkinet.
The virus continues to disrupt political life, prompting the departure of European Commission President Ursula von der Leyen and Head of Finnish Government Sanna Marin from a barely underway summit in Brussels to quarantine herself after having been in contact with people who tested positive for Covid-19.
Only note of hope, the American laboratories Pfizer and Moderna have announced that they plan to apply for the authorization of their vaccines by the end of November in the United States, which would mark a speed record for the development of a vaccine. . However, the possible launch of vaccination by the end of the year will be too limited to contain on its own the epidemic, which is in its third rebound in the United States, with an alarming increase in contaminations, hospitalizations and deaths.