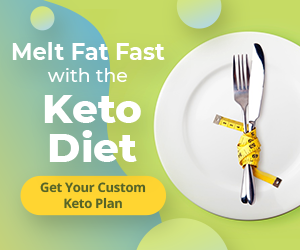 The novice match between Rennes and FC Krasnodar gave birth to a score of parity (1-1). If Juventus and Barça have easily won, Dortmund was surprised by Lazio Rome.
If the PSG dropped entry into the Champions League, Stade Rennes did not lose him for his first in the competition. The eternal favorites of Juventus and Barcelona have meanwhile not trembled against Dynamo Kiev and Ferencvaros.
A draw for Rennes
How hard learning at the top level is! For his big debut in the Champions League, Rennes could not do better than a 1-1 draw with a taste of incomplete.
In a Roazhon Park which hosted 5,000 supercharged supporters, Rennes even took the advantage on a penalty obtained by Martin Terrier and transformed by Serhou Guirassy (55th).
But the euphoria lasted only 4 minutes, time for Cristian Ramirez to send a strike into the Rennes skylight (59th).
This draw nevertheless allows the two teams to settle at the top of Group E ahead of Chelsea and Sevilla, who also neutralized each other (0-0).
Juve and Barça take place before Group G clash
In group G, the favorites did not fail: Juventus (3 pts) went to win 2-0 on the lawn of Dynamo Kiev thanks to a double from Alvaro Morata, while FC Barcelona did not of detail (5-1) against the modest Hungarians of Ferencvaros.
Everything is already in place for a shock at the top of the group next week between Cristiano Ronaldo's Juve and Lionel Messi's Barça … if however the Portuguese is restored in time from the Covid-19.
Without "CR7" in Kiev, the Turinese managed to offer their new coach Andrea Pirlo a successful start on a C1 bench, with a double from Alvaro Morata (46th, 84th).
In Catalonia, coach Ronald Koeman settled the debate over the last few days on Antoine Griezmann's performance by deciding to do without the striker, replacing at kick-off.
This did not prevent Barça from taking place at Camp Nou, despite the exclusion of Gerard Pique, penalty conceded at the key (70th). Messi himself caused and transformed a penalty (27th) then the young Ansu Fati doubled the bet (42nd) before being decisive passer for Philippe Coutinho (52nd). Pedri increased the score with an offering from Ousmane Dembélé (82nd).
Victory over capture of Lazio
Erling Haaland (20 years old), the revelation of the previous edition of the C1 with his 10 goals scored, was not enough for Dortmund: scorer of an overpowered recovery (72nd), the great Norwegian striker did not however avoid Borussia an inaugural defeat on the lawn of Lazio in Rome (3-1).
Laziale captain Ciro Immobile showered the BVB with an early goal after a very high snatched ball (6th), then Marwin Hitz scored against his camp from a corner (23rd) and the former Toulouse player Jean-Daniel Akpa-Apro closed the mark (76th).
Lazio therefore takes the lead of Group F, in front of Club Bruges, victorious a little earlier on the lawn of Zenit Saint-Petersburg (2-1).
Paris under pressure
In this very tough Group H, Paris is already under pressure with its defeat since Neymar and others are already three lengths behind Manchester and RB Leipzig, 2-0 winner of Turkish club Istanbul Basaksehir, which the Parisians will challenge from next week.
With AFP