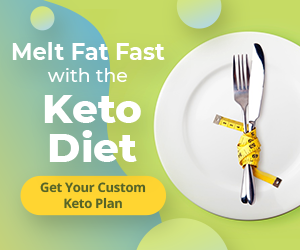 Rockets struck during the night from Friday to Saturday the airports of two Ethiopian localities in the Amhara region, neighboring Tigray where the army is fighting the regional authorities, announced the federal government, attributing the shots to the Tigrayan dissident authorities.
Localities in the neighboring region of Tiger hit by rockets. During the night of Friday 13 to Saturday 14 November, two localities in the Amhara region, neighboring Tigray where the army Ethiopian combat regional authorities, were hit by rockets, according to the government in Addis Ababa. He attributed them to the Tigrayan dissident authorities.
The rockets landed around airports in the cities of Gondar and Bahir Dar, the regional capital of Amhara, located about 200 km from the border with that of Tigray. They caused "damage", indicates the crisis unit of the government, without mentioning human toll.
The president of the Tigray region, Debretsion Gebremichael told AFP on Saturday that he was not aware of the shots. However, he recalled that his party, the Front for the Liberation of the Peoples of Tigray (TPLF) which runs the region, considered that "any airport used to attack Tigray would be a legitimate target".
Ethiopian Prime Minister Abiy Ahmed launched a military offensive against the TPLF on November 4 who has challenged his authority for several months and whom he accuses of having attacked federal army bases in the region.
"On the night of November 13, rockets were fired at Bahir Dar and Gondar (about 100 km north of Bahir Dar, editor's note). Airport areas suffered damage," said the government crisis cell on Saturday. twitter account. "The TPLF junta is using the last ammunition in its arsenal," she continues, adding that an investigation is underway.
Many observers fear that the conflict in Tigray could drag Ethiopia and its ethnic mosaic into a communal war. Community tensions are recurrent between Amhara and Tigray communities.
Mass murder investigation
The Ethiopian Human Rights Commission announced on Saturday (November 14th) that it had sent a team of investigators to Mai Kadra in the state of Tigray, in the north of the country. This is after Amnesty International reported mass killings committed during a military offensive.
The commission added in a statement that it feared the conflict was "ethnic in character."
This while the UN had already called on Friday the 13th for an "independent investigation" into possible "war crimes" in the dissident Ethiopian region.
Up to 200 000 Ethiopian refugees in Sudan
Since November 10, the fighting between federal and regional forces has already pushed over 11 000 Ethiopians to take refuge in eastern Sudan, bordering Tigray, said Alsir Khaled, director of the Sudanese refugee agency in the border town of Kassala. This figure could reach 200,000, according to Sudanese agency Suna, which cites a government source.
With AFP and Reuters