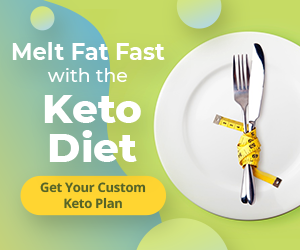 As a major investment agreement between Beijing and Brussels nears completion, the European Union has called on China to immediately release a "citizen journalist" sentenced to four years in prison, as well as 12 Hong Kong activists, including the trial has started.
The European Union has decided to put pressure on China. The day after the conviction to four years in prison for Zhang Zhan, a "citizen journalist" and start of trial of 12 Hong Kong activists, Brussels asked, Tuesday, December 29, Beijing to release them immediately.
"EU calls for the immediate release of Ms. Zhang Zhan", as well as that of human rights defenders and personalities detained in China for reporting "public interest" information, a spokesperson for the chief said in a statement. of European diplomacy Josep Borrell.
Zhang Zhan visited Wuhan in February, then plagued by the epidemic by Covid-19, broadcasting reports on the Internet, in particular on the chaotic situation of hospitals. Arrested in May, accused of "provoking unrest" and spreading false information, she was sentenced on Monday to four years' imprisonment by a Shanghai court.
Zhang Zhan became the first person to be convicted by Beijing for disseminating independent information about the city which was at the epicenter of the novel coronavirus, his videos posted on social media revealing chaos in hospitals in the metropolis #AFP pic.twitter.com/SilvoiwBEG

– Agence France-Presse (@afpfr) December 29, 2020
Brussels also demanded, on Tuesday, the release of twelve Hong Kong activists arrested in August, while trying to leave the former British colony of Hong Kong by boat bound for Taiwan, and whose closed-door trial began on Monday. , in Shenzhen, mainland China.
"The defendants could not choose their lawyers (…) their trial is not open (…) Their rights to a fair trial and respect for procedures have not been respected", denounced in a separate press release a spokesperson for European diplomacy. "We demand the immediate release of these twelve people and their swift return to Hong Kong," he concluded.
An ongoing agreement
The calls come as China and the EU appear to be on the verge of concluding an ambitious reciprocal investment protection agreement after seven years of negotiations, despite accusations of forced labor against Beijing and recurring criticism of the violations. of human rights imputed to the communist regime.
"Restrictions on freedom of expression, access to information, intimidation and surveillance of journalists, such as the detentions, trials and sentences of human rights defenders, lawyers and intellectuals in China continue to grow and remain a source of great concern, "observed the first EU statement on Tuesday.
"According to credible sources, Ms. Zhang was subjected to torture and ill-treatment during her detention, and her health has seriously deteriorated. It is crucial that she receives adequate medical assistance," said the Minister. European spokesperson.
In addition to Ms. Zhang, the EU is calling for the immediate release of lawyer Yu Wensheng, whose four-year prison sentence was upheld on appeal in mid-December. She also claims that of lawyers Li Yuhan and Gao Zhisheng, cyber-dissidents Huang Qi and Wu Gan, human rights defender Ge Jueping (arrested in 2016 during the G20 in China), the writer and activist Qin Yongmin, the activist of the Tibetan language Tashi Wangchuk, human rights defender Liu Feiyue, as well as Uyghur intellectual Ilham Tohti.
The latter, sentenced to life imprisonment in China for "separatism", had been 2019 Sakharov Prize Winner for Human Rights awarded by the European Parliament.
With AFP