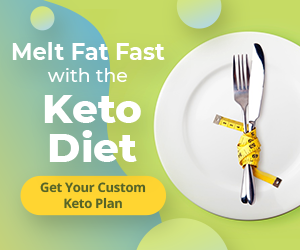 Europe is slowly recovering in an attempt to stem the second wave of coronavirus. Ireland and Wales are imposing new lockdowns, while other European countries are increasing curfews and restrictions on gatherings.
Ireland and Wales will this week become the first territories in Europe to to re-define. The restrictions are increasing day by day on the continent in an attempt to curb the pandemic of Covid-19, which has killed more than 8,000 people since October 13.
With a threshold of 250,000 deaths crossed on Sunday, the Old Continent is experiencing its heaviest toll over a week since mid-May, leading many countries to increase health measures. New screw turns are therefore coming into force in Belgium, Slovenia and Italy.
Long-term confinement in Ireland
In Ireland, subject to health rules limiting gatherings since the end of August, The entire population will be reconfined from Wednesday October 21, announced its Prime Minister Micheal Martin. The measure will come into effect for six weeks, but schools remain open for the time being.
All non-essential businesses will have to close, bars and restaurants will only be able to serve take-out food. The Irish will only be able to leave their homes to exercise within a three-mile radius of their place of residence.
"If we work together for the next six weeks, we will have the opportunity to celebrate Christmas properly," said Micheal Martin.
Wales reconfigured two weeks
Wales will be subject to a two-week lockdown from October 23, UK's toughest measure since the first wave of Covid-19 in the spring.
From 6 p.m. (5 p.m. GMT), the more than three million inhabitants of this British province will be called to "stay at home", explained Welsh Prime Minister Mark Drakeford, adding that the duration of this "pare -feu "is the shortest that can be introduced to be efficient.
Non-essential businesses will have to close, leading to a situation comparable to the lockdown introduced in the United Kingdom from March 23 at the time of the first wave.
Other confinements continue in Europe. In Spain, the city of Burgos (North) will join the increasingly long list of partially cordoned off Spanish municipalities overnight from Tuesday to Wednesday. The Navarre region will suffer the same fate from October 22.
Curfews in Belgium, Slovenia and France
In Belgium, cafes and restaurants are now closed for four weeks and a curfew went into effect Monday from midnight to 5 am to try to stem the "skyrocket" of the epidemic.
As of Monday, this country of 11.5 million inhabitants recorded 222,253 cases, a figure which more than doubled over a month, and 10,413 deaths, making it one of the most bereaved in Europe in proportion to its population.
In France, which deplores 146 deaths in 24 hours, large metropolises, including Paris, have been subject to a 9 p.m. to 6 a.m. curfew since this weekend. The number of Covid-19 patients in intensive care exceeded 2,000 people on Monday, a threshold never reached since May.
A curfew will also come into force from October 20 in Slovenia: the two million inhabitants of this EU member country will not be allowed to go out between 9 p.m. and 6 a.m.
Limited gatherings in Austria and Italy
Neighboring country Austria strengthened its measures on Monday: gatherings should be restricted to six people inside and twelve people outside.
In Italy, new restrictions also came into effect on Monday for bars and restaurants, a ban on local parties and fairs and amateur team sports. Restaurants must display their maximum capacity, close at midnight and only accept a maximum of six people per table. Bars will close at 6 p.m. if they cannot serve their customers at the table.
In Switzerland, the European country where the disease has progressed the fastest last week (+ 146%), the mask becomes mandatory in closed public places.
In Poland, where the authorities are overwhelmed by the wave of coronavirus patients, high schools and universities in the capital provide their courses remotely.
With AFP