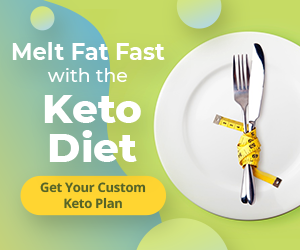 At the beginning of October, Fitbit marketed its latest ranges of connected watches and bracelets for 2020, its Versa 3 and Inspire 2 intended to join the Charge 4 launched this summer. To these well-known references was added a surprise, the Sense watch characterized by health functions, unheard of in the American Fitbit.
We used the Fitbit Sense watch every day for a few weeks. Here is what we thought of it.
An elegant design, taken from the Versa 2
Design wise, Fitbit didn't look very far. Why change a formula that works? The Sense therefore largely takes the lines of the Versa 2, with a case that remains square, embellished with slightly softened lines. While the dimensions between the two models remain close, the Sense's Amoled screen offers a larger display area, thanks to its thinner bezels. Its diagonal thus reaches 1.58 inches against 1.39 inches on the Versa 2.
Equally light and thin (within a few grams and within 0.5mm), the latest Fitbit is proving to be particularly pleasant to wear. At night, it is completely forgotten, which is not the case with all watches.
The texture of the bracelet and its improved closure system are no stranger to this. The whole is as beautiful as it is effective. From this point of view, it is faultless, especially since the screen, very slightly domed, is perfectly readable outdoors, including in good weather.
Too bad, for detractors of the proprietary charging system, Fitbit keeps it going through thick and thin. Note, however, that this latest version is particularly discreet and improved.
All you have to do is place the Sense on the small USB cradle (supplied) to start charging. A magnetic system makes it easier to position the watch. At a glance, you can follow the progress and especially thanks to a new fast charging function, a few minutes are enough to extend the autonomy of the watch by a day. Useful if you are in a hurry to leave … or go to bed!
Outdoor activity tracking: GPS is integrated
Versa regulars will not be disoriented, the Sense offers an almost identical service in terms of monitoring sports activities. We therefore invite you to read or reread the test of the Versa 2, if you want to know more. But know that, like the latter, the Sense will prove to be an excellent companion for a gentle fitness. Without competing with real sports watches like the Garmin Fenix ​​6 Solar for example, the Sense can boast of integrating a GPS.
Convenient for those who want to go for a walk or run without their smartphone. And all the more so since you can enjoy your Spotify playlists (as long as you are subscribed) or a little music stored in the memory of the watch (provided you are a little patient, the transfer is not a model of ergonomics).
Only downside, concerning the GPS, it often takes up to 30 or even 60 seconds for geolocation. He also tends to lose signal from time to time. Nothing too penalizing however.
Like the Versa, the Sense can also detect physical activity, but it won't start GPS automatically. Those who absolutely want to record their route on a map (which also allows to generate much more precise statistics) will have to remember to manually activate their session. Or prefer the purchase of a Versa 3, supposed to allow automatic detection with GPS support.
Fitbit Sense: from sport to health
The real peculiarity of the Sense comes from its health functions. It is now possible, from the watch, to access your blood oxygen level, to measure your skin temperature and even to perform … an electrocardiogram! Fitbit joins with this last possibility leading players like Apple (Watch Series) or Withings (ScanWatch).
To perform your ECG, nothing could be simpler. We sit down quietly, press the ECG icon on the watch and place our index finger and thumb on the metal corners of the dial (top right and bottom left) of the watch. Then we wait 30 seconds without moving our hands while a nice sinusoidal curve is displayed on the screen. The watch screen will notify you at the end if everything is normal, but for more information, go to the application in the Discover section.
Let's not hide it, this function, you will not necessarily use it very often. But it can be very useful if you have the impression that your heart is not beating at a steady rate, or if it tends to race too often. It is then possible to generate and export a PDF (see the last capture above) that you can send to your doctor.
The Sense also measures your SpO2, the oxygen saturation in the blood, and your skin temperature in order to detect any irregularities. In the first case, the only way to track your rate is to download a clock face dedicated, which is a bit restrictive. In the second case, one can consult a graph indicating the temperature variations taken at the level of the wrist during sleep.
Again, you won't necessarily be spending your time looking at this data. However, they present two major advantages. They can signal the onset of any health problem (useful these days) and above all they help to enrich Fitbit's algorithms to, for example, analyze your sleep cycles more precisely. An analysis so precise, that it is sometimes criticized. All the micro-sleep interruptions are counted in this way and inevitably have an impact on the score which indicates whether you had a good or bad night. What to stress even more insomniacs?
Fortunately, the strong point of Sense is precisely the management of Stress.
AED, the sensor that measures your electrodermal activity
Under the somewhat barbaric terms of AED and electrodermal activity hides the first sensor supposed to "measure the evolution of your body's responses to stress". In practice, you sit quietly, press the Scan AED icon and cover the watch case with the palm of your hand for 2 minutes. One then indicates his state among several propositions, from very stressed to very calm. All this will generate, as for sleep monitoring, a stress management score, also calculated using the heart rate.
AED can also be used through much longer guided sessions. But for that, you will have to go to the application, Discover section, to access the mindfulness exercises. Finally, as on the Versa, we find on the Sense a guided breathing module (Relax icon), perfectly complementary and useful for regaining your calm.
For those who would like to go further, the next step is to subscribe to Fitbit Premium, a paid service (8.99 euros per month or 79.99 per year), offered for 6 months to buyers of a Sense, instead usually 3 months. This program will allow you to obtain more in-depth analyzes, in particular with regard to sleep and well-being, thanks to downloadable monitoring reports. It will also be an opportunity to access a personalized sports and health coaching service. The only downside is that most of the activity has not yet been translated by the American Fitbit. It is all the more regrettable that this type of program makes it possible to really highlight the multiple functions of this watch … for an admittedly not insignificant budget, since beyond Premium, the Sense still costs 100 euros of more than the last Versa 3, or 330 euros.
Sense: a sports, health and more coach
Easy to control, through fluid touch navigation and a configurable button, the Fitbit Sense is not limited to monitoring health and daily activities. Its connected functions are not negligible since it will allow you to display all your notifications on its large screen … and even to respond to your SMS, not only through pre-recorded messages, but also by dictating a text using the microphone. integrated and Alexa, the Amazon Assistant.
While waiting for the arrival of Google Assistant, Alexa will also offer you its services for various and varied tasks: start a timer, display the weather forecast or even, why not, control your bulbs.
It is also possible to refuse a call from the watch or on the contrary to pick up the hook, provided you have your smartphone nearby to speak with the person you are talking to. But maybe not for a long time. The Fitbit Sense is, in fact, equipped with a speaker and, on the occasion of a future update, a new function will be made possible. You can take a call and chat with your partner … directly from your watch.