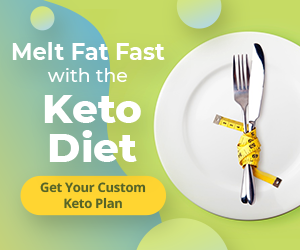 According to the 2020 report by the NGO Reporters Without Borders (RSF), published on Tuesday, the death toll "remains stable", with fifty journalists murdered. New fact: almost seven in ten were in countries at peace, not in war zones.
In 2020, fifty journalists were killed, announces the NGO Reporters Without Borders (RSF) in its annual report published Tuesday, December 29. If the number of deaths "remains stable" compared to the 53 journalists killed in 2019, more and more "are murdered in countries at peace", that is to say 34 people, representing 68% of the total number of killed, underlines the NGO which established this count between 1er January and December 15.
The proportion of journalists killed in conflict zones continues to drop, dropping from 58% in 2016 to 32% this year in countries like Syria and Yemen or "areas plagued by low and medium intensity conflicts" like Afghanistan and Iraq.
Mexico is the deadliest country for the profession with eight killed, followed by India (4), Pakistan (4), the Philippines (3) and Honduras (3).
"Barbaric" conditions
Of all the journalists killed in 2020, 84% were knowingly targeted and deliberately eliminated, against 63% in 2019. "Some were killed under particularly barbaric conditions," said RSF.
Like the Mexican journalist Julio Valdivia Rodriguez, from the daily El Mundo de Veracruz, found beheaded in the east of the state, and his colleague Victor Fernando Alvarez Chavez, editor of a local news site, cut into pieces in the city of Acapulco.
In India, journalist Rakesh Singh "Nirbhik" was "burned alive after being sprayed with highly flammable hydroalcoholic gel, while journalist Isravel Moses, correspondent for a Tamil Nadu television station, was shot and killed. machetes ", reports RSF.
In Iran, it was the state that sentenced to death and then executed by hanging the administrator of the Telegram channel Amadnews, Rouhollah Zam.
Coverage of protests in the viewfinder
Nearly twenty investigative journalists have been killed this year: ten investigating cases of local corruption and embezzlement of public funds, four dealing with the Mafia and organized crime and three working on subjects related to environmental issues.
RSF also notes the deaths of seven journalists covering demonstrations in Iraq, Nigeria and Colombia, a "new fact", underlines the NGO.
In the first part of its annual report, published in mid-December, RSF listed 387 jailed journalists, "a historically high number".
The International Federation of Journalism had for its part listed 2,658 journalists killed since 1990.
With AFP