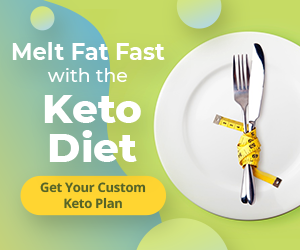 Four young men were indicted and imprisoned in the investigation into the chopper attack perpetrated by one of their compatriots at the end of September near the former premises of Charlie Hebdo in Paris, we learned on Friday from the national anti-terrorism prosecution .
The investigation the chopper attack at the end of September in front of the former Charlie Hebdo premises continues. The national anti-terrorism prosecution, contacted by AFP on Friday (December 18th), said four young Pakistanis have been indicted and imprisoned.
Three of them were indicted for a criminal "terrorist association" and placed in pre-trial detention. The fourth, who had already been heard by the police, had been indicted and imprisoned on Wednesday for the same facts.
The four men, believed to be between 17 and 21, were in contact with the assailant – himself indicted and imprisoned for terrorist "assassination attempts" at the end of September -, said a source close to the matter. They are suspected of having been informed of his project and of having been able to encourage him to take action, according to another source close to the investigation.
Two were arrested in Gironde, a third in Caen and the last in the Paris region. "They share his ideology and one of them expressed his hatred of France a few days before the action," said one of the sources close.
Another source close to the investigation mentioned "numerous messages published and exchanged on TikTok", a social network popular with younger generations, in which the suspects expressed their anger at the cartoons of Muhammad and "glorified" the attack perpetrated by their compatriot.
The attacker was watching videos of a Pakistani Islamist leader
On September 25, Zaheer Hassan Mahmoud, 25, seriously injured two people with a chopper in front of the ex-locals of the satirical newspaper Charlie Hebdo.
Arrested shortly afterwards, he told investigators that he had watched before the attack "videos from Pakistan" concerning the republication by Charlie Hebdo in early September of the cartoons of Muhammad, before the opening of the trial against the newspaper in January 2015.
Indicted for "attempted assassinations in connection with a terrorist enterprise" and "criminal terrorist association", Zaheer Hassan Mahmoud was remanded in custody at the Health prison in Paris.
Some relatives had also confirmed that he was watching videos of Khadim Hussain Rizvi, the founder of the Tehreek-e-Labbaik Pakistan party, TLP said.
Hundreds of thousands of people gathered in Lahore, Pakistan in November for the funeral of the Islamist leader, who died at 54, whose inflammatory rhetoric has fueled anger against France since the republication of the caricatures.
With AFP