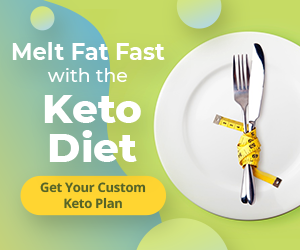 A tribute ceremony to the teacher assassinated in a terrorist attack is organized Wednesday at the Sorbonne, in the presence of Emmanuel Macron. On the front of the judicial investigation, seven people will be presented during the day to an anti-terrorism judge for possible indictments.
France pays, Wednesday, October 21, a national tribute to Samuel paty at the Sorbonne. This 47-year-old teacher was beheaded on Friday near his college in Conflans-Sainte-Honorine (Yvelines) by an 18-year-old refugee of Chechen origin, after showing his students caricatures of Muhammad during a course on the freedom of expression.
The ceremony, in the presence of 400 guests, including around 100 students from Île-de-France schools, will begin at 7:30 p.m. in the courtyard of the Sorbonne, a symbolic place of the Enlightenment and of teaching. . According to the Elysee, President Emmanuel Macron should arrive a little earlier to hand over the Legion of Honor posthumously to the teacher, in the presence of his family.
After the arrival of the coffin, a song will be interpreted by the orchestra of the Republican Guard and the control of Radio France and two texts will be read by students and teachers. The Head of State will then deliver a short speech, followed by a minute's silence in tribute to the history-geography professor.
The investigation is progressing
At the same time, the investigation into the attack is progressing: seven people, including two minors, will be presented to an anti-terrorism judge on Wednesday for possible indictments, AFP learned from a judicial source. Among them is the student's parent who called for mobilization after the course on freedom of expression given by Samuel Paty on October 5.
Anti-terrorism investigators, who are looking for possible complicity, are particularly interested in messages exchanged on WhatsApp between this father and the assailant, Abdoullakh A., killed by the police after the assassination of the professor.
The sulphurous Islamist activist Abdelhakim Sefrioui, who had accompanied the student's parent in his mobilization, will also be presented to a judge, as well as two minors, suspected of having received money from the assailant in exchange for information on the victim.
Three friends of the assailant, who spontaneously surrendered to the Evreux police station on Friday evening, must also be heard by a judge. According to a source close to the file, one of them is suspected of having escorted the assailant, while another is suspected of having accompanied him during the purchase of a weapon that was used during his attack.
The custody of nine other people was however lifted Tuesday evening, without being prosecuted at this stage. Among these people are three schoolchildren, the parents, the grandfather and the little brother of the murderer, but also the companion of Abdelhakim Sefrioui as well as a man already convicted of terrorism and who was in contact with the assailant.
With AFP