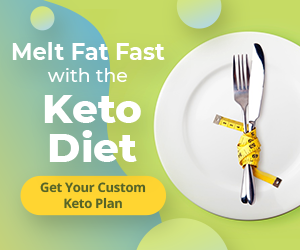 More modest, more focused on the great traditional promises of Free, namely speeds, an integrated TV offer at best, all for an affordable price, Freebox Pop well deserves its v8 label. Especially if we compare it to the Delta, which seemed more like an attempt to define a premium and expensive experience, breaking away from the original image of the ISP.
Based on market prices, in the average (29.99 euros per month the first year, then 39.99 euros per month), the Freebox Pop does not break prices. The time has come for ARPU, where customers have to be profitable. Nevertheless, this new offer has something to seduce. It has also been very successful, it seems, since Xavier Niel recently indicated that she was counting more than 50,000 users within a week of being on the market. For comparison, the Freebox Delta had reached the milestone of 100,000 subscribers in two months of marketing.
We adopted the Freebox Pop for nearly a week, a week that its Server, Player and Repeater share our daily life. Without our opinion being fixed and definitive, since updates will evolve the user experience over time, here is a first feedback in the digital world in V8, according to Free.
Discovery and wired speeds …
Everything obviously always starts with the modem-router, called Server at Free. We will ignore its installation, which simply consists of plugging the right cables into the right ports and wisely waiting for the box to start. We will nevertheless welcome the good idea of ​​the small screen on its upper part, which allows access to a handful of information and in particular a QR code to easily connect to your Wi-Fi network.
For this new box, Xavier Niel's teams have thought big but… small, whether to follow a trend in the small world of routers, to reduce the ecological impact of their product or to reduce possible costs.
The Server enclosure, which is the largest of the three enclosures, is a cylinder that measures just over 16cm in diameter and 4cm in height. A welcome compactness, which will allow it to be placed more easily in the open, on a clear corner of furniture. At the rear, there is a classic connection … and a little more.
In addition to the RJ11 socket for the DSL connection, the SFP slot for the fiber and the connection socket for the landline telephone, there are three Ethernet ports. Two are Gigabit, and the third tastes good at being 2.5 Gbps. This nice little surprise makes you forget that three ports is not much on a main router. In addition, we regret that the USB-C socket, which is used to power the box, is located above the Ethernet ports. Interacting with an Ethernet cable may result in unplugging the box if you are not careful. Fortunately, this does not happen every day.
But let's come back to this 2.5 Gb / s port, which we see more and more often on gaming PCs. We are fortunate to have a fiber connection, so it is in FttH that the Freebox Pop is connected. The promise of 5 Gbits / s (shared) is clearly intended for us. However, we should be careful, we have never been entitled to the 8 Gbits / s promised by the Freebox Delta to which we have subscribed.
However, a quick Speedtest reassured us, this time the very (very) high speed is at the rendezvous. We were thus able to perform various bandwidth measurements to discover that our downlink, wired, flirts with 2 Gbits / s. In this case, the measurement is here limited by the capacities of the Ethernet ports of our computers and not by those of our connection. Either way, downloading games from Steam has never been faster.
Freebox Pop: a mission, solve the puzzle of Wi-Fi
Ethernet speed is therefore there, at least with this single 2.5 Gbits / s port. Small remark, it is with this kind of detail that we see that Free no longer necessarily seeks to seduce geeks. If this were still the case, all Ethernet ports on the Server would have displayed this capability, but it was probably too much to ask and too expensive.
Now let's talk about the rest of the network, the one that goes through Wi-Fi. When the Freebox Pop was announced, we had already highlighted the difference between Xavier Niel's enthusiastic speech, which promised a Wi-Fi that solves connection problems, and the reality of technological choices.
In practice, some of our fears have materialized, but, good news, so have some of our hopes. Let us specify in preliminary remarks, that we tested the Freebox Pop in a Parisian apartment, which does not facilitate the work of the Wi-Fi routers in general. The accommodation in question is all in length, punctuated every few meters by extremely thick load-bearing walls, larded with metal, and surrounded by a swarm of neighboring Wi-Fi networks, which are all an opportunity to create and suffer interference.
Now let's start with the negative, and kill the suspense right away, with Freebox Pop's Wi-Fi solution, don't expect to get the most out of your fiber connection. Dual-band Wi-Fi 5 has its limits, speed, range, and it is clear that Free users would have benefited from their ISP integrating Wi-Fi 6 modules in their box.
Otherwise, it would have been welcome if the chosen 802.11ac option was tri-band. This would have allowed, even as an option, those who wish to dedicate a frequency band (5 GHz) to the communication between the Server of the Freebox Pop and its repeater. Thus, the speeds would have been much better, at least when one is connected in the coverage area of ​​the repeater.
Limited but sufficient Wi-Fi
Before we go any further, let's answer two questions. The first, this disappointing Wi-Fi network with regard to technical progress, is it sufficient for most family uses? Yes. It lacks panache, will perhaps saturate if it is too busy or if the apartment is too big, it is not necessarily far-future proof, but yes, for most of the use cases , it will do its job.
Second question: should you opt for the repeater offered free of charge by Free (and at ten euros per additional module)? To put it simply, the answer is yes. Yes, despite the dual-band, yes, despite the Wi-Fi 5, yes, although it only offers one Gigabit Ethernet port, and yes, above all, if you do not intend to buy a set of dedicated (mesh) routers. Yes, well, for a repeater, but not necessarily for a second – we will tell you why later.
With its repeater, using technologies of band steering, in particular, Free manages to ensure that the transition from the Wi-Fi network sent by the Server to that of the repeater (and vice versa) is transparent, without disconnection, without noticeable loss of signal. Of course, this requires respecting a maximum distance between the Server and the repeater. Free indicates ten meters, this difference may be more or less important depending on different criteria: type of materials that make up the walls of your home, clear line of sight between the two routers (for example, a long corridor will facilitate the propagation of waves), locations available to place the two elements, presence of other nearby Wi-Fi networks, etc.
In this case, in our test apartment, not very welcoming for wireless networks, we noted an experience similar to that offered by entry-level mesh Wi-Fi 5 routers, now affordable, but still more expensive than any Wi-Fi repeater and above all always more expensive than a repeater provided free of charge.
Based on our measurements, the total coverage offered by the Freebox Pop is almost as good as that provided by any entry-level dual-band Wi-Fi 5 mesh routers that we have had the opportunity to test, which 'act TP-Link Deco m5 or some Netgear Orbi RBK10. Note of course, that we establish this comparison by taking into account for these last two solutions only the coverage provided by the first router, which replaces the Freebox Pop Server, and its first satellite, which acts as a repeater, in a way. .
You can also compare the covers of the Freebox Pop Server associated with its repeater and the Orbi RBK12 with the two infographics below.
If the infographic above is not displayed, click here.
If the infographic above is not displayed, click here.
In terms of coverage, the Freebox Pop is therefore almost on par with a router sold for around 150 euros. Before examining the speed comparison between the Freebox Pop solution and that of Netgear's Orbi, which currently remains the best Wi-Fi 5 mesh solution that we have tested, let's finish answering the question of the interest of opting for the repeater.
In the first graphic of the infographic below, you will see that the presence of the repeater does not have a real and heavy impact on short range speeds. On the other hand, as soon as you exceed ten meters, where the network alone of the Freebox Pop Server only allows speeds of 37 Mbits / s, adding the repeater makes it possible to maintain a connection speed of the order of 130 Mbits / s. Enough to surf, watch streaming 4K videos or connect the Freebox Pop Player to Wi-Fi …
If the infographic above is not displayed, click here.
We also see, and obviously, that the range of the network is significantly improved since it is picked up at the very opposite end of our apartment, which was not the case with the Server alone.
In this case, at over 15m, the bitrates are still decent and strong enough to stream video. However, their stability is much less good and we feel that we are reaching the capacity limits of the Wi-Fi network offered by Free.
Also beware, between our measurements taken between 5 and 10m and those taken between 10 and 15m, we clearly see a sharp drop in flow rates. The explanation is simple, we are, at this point of reading, connected to the repeater. However, being dual-band only, it must use its connection frequencies (2.4 and 5 GHz) both to communicate with the Freebox Pop Server, but also to connect the devices to the local Wi-Fi network. In other words, it must make small sacrifices and share its network resources.
If you had to connect a third repeater to this network, not in a star (where it would be connected to the Server) but in daisychain, that is to say by connecting it to the first repeater which is itself the only point of connection with the main router, then the speeds would be even lower. This is why we advise you not to invest in a second Free repeater. If the Server and a repeater are not enough to cover your home, opt for a third-party and tri-band mesh solution preferably.
So much for the first flagship promise, that of the network. Free has clearly not taken on the role of the ISP which innovates and shakes up the market through the choice of its technologies. Nevertheless, he had the skill to develop a solution that does not give the best of current Wi-Fi, of course, but provides a sufficiently convincing and good result on a daily basis to satisfy the uses of most users. . At the moment T, the offer is therefore relevant and appropriate, it remains to be seen what it will give in a few years when Wi-Fi 6, and even Wi-Fi 6E, so dear to Xavier Niel's heart, will be everywhere, except in this box.
A cylindrical and discreet Player
Now let's move on to the second big promise of triple play which underlies the Freebox Pop offering: its Player and renewed television consumption.
Here again, let's take a quick tour of the owner. The player's box, black and discreet, is the most compact of the three modules supplied with the Freebox Pop. Just as cylindrical as its cronies, it measures 12.6 cm in diameter and 2.7 cm in height and has a bit of a sparse connection. It has a Gigabit Ethernet port, if you need to connect this wired box, an HDMI port, an S / PDIF output and a DVB-T2 TNT antenna socket.
Finally, let's list the micro-SD port and a USB 3 port, both are used to increase the internal storage space (16 GB in total, including 12 GB useful), to keep more photos or videos on your Player, for example for example, to read files stored on these media from VLC (which will also give access to your NAS) or, finally, to transfer the applications that you have downloaded and which would occupy the internal flash memory.
If Free did not give the details of the configuration of its Player, we know that it has 2 GB of RAM on board. In addition, recurring indiscretions before and since its launch point to a rather dated ARM SoC placed at the entry level, which can quickly mark its limits – not having been able to verify this by disassembling the case, we prefer not to indicate exact references. Nonetheless, this would explain some of our findings. But let's not go too fast.
Android's strengths
For the second time in its history, Free calls on Android TV to animate one of its boxes. After the Freebox mini 4K, it is therefore the Player of its Freebox Pop which adopts the Google operating system.
We will quickly go through this well-known and fluid interface, which can be personalized by arranging the applications, universes and themes in the envy.
The choice of Android TV ensures above all a great ease of configuration, especially if you have a Google account and an Android smartphone. It also ensures the presence of a myriad of functions and uses.
This makes it possible to install the huge amount of apps available on the Play Store. The operating system also offers the chance to use Google Assistant, very efficient, and which in this case replaces Alexa and Ok Freebox, which we encountered with the Delta Freebox. Be careful, however, it will not be possible to call on the Google Assistant for certain tasks that were subcontracted to OK Freebox. We think in particular of program recordings.
Thanks to Android TV, the Freebox Pop Player is also compatible with the Chromecast function, which will allow you to easily share content from your Android smartphone, and iOS, to a lesser extent.
Finally, like any box under Android TV, it allows you to connect a Bluetooth controller. A few lines ago, we were talking about the limitations of the chip embedded in the case, this is where it comes from.
Playing on the Freebox Pop Player turns out to be a pretty subtle blend of disbelief and hair-pulling. Connected to a Samsung QLED 55Q80T television, we saw the Player struggling to launch a game as classic asAsphalt 8, before planting, then successfully throwing it after another attempt. But the result was simply unplayable, the number of images displayed was far too small to consider driving any racing car. Same observation with Frontier Trials, from Ubisoft. Player friends, you are not welcome.
Worse yet, our game attempts sometimes resulted in the box crashes, the interface was frozen and the only solution seemed to be to restart the box. It should also be noted that we encountered crashes a few times during our use in other situations, especially when changing "universe" in Oqee, when we went from television to VOD or VLC for example. Again, we had to restart the Player to regain control.
A new and modern TV experience
Let's see exactly what the Freebox Pop Player is worth, designed for television and video uses. Let's focus on Oqee, Free's new TV approach, which takes the form of an app. It is launched like any Android app.
Its interface is pleasant, rich and manages to fit a wide variety of content into a few tabs. We could quibble over a few details, and identify small ergonomic hiccups, both on the display and for navigation, but this will undoubtedly be corrected in a future update.
Strongly inspired by current major applications, whether it is YouTube or more directly Molotov, Oqee is indeed a more visual and modern approach to television. In the form of beautiful thumbnails, which come alive when you stay on them, it concentrates the channels, centralizes access to replays, the TV guide, recordings, VOD, or thematic program recommendations: For the little ones , Relaxation area, A well of science, etc. A way to easily find something to watch depending on the mood and the audience.
Oqee also offers an App tab, where the pre-installed apps are present (Amazon Prime Video, Netflix, Canal +, YouTube, VLC). Unfortunately, you won't find the ones you installed there after. Let's explain by taking an example. If you are subscribed to Disney +, and install it from the Play Store, this service will not be accessible from Oqee, you will have to return to the Android TV interface to access it. It's a bit of a shame if we consider that Free's ambition is to bring together in this application all our television uses, whether traditional (access to TNT channels or the Free bouquet) or delinearised (Replays, Recordings, VoD, VLC, etc.).
In this case, it is the manifestation of a limit, Oqee is only an app of Android TV and not an overlay that would offer more freedom. This limit also results in the accounts created in Oqee having their preferences (choice of language, subtitles, etc.) applied in a somewhat restricted framework.
If Oqee can be improved, you will understand, he does offer some very good ideas. As part of the consultation of "classic" TV streams, it thus offers the possibility of monitoring the live. Using the remote control, you can go back to the start of most of the programs you would have taken on the way, thanks to the Start over function. You can also pause it, or start recording the program.
Recording can also be done from the Recording tab, where you can find those that have already been made and those that will be done soon, or from the TV guide. Very practical for consultation, this guide lacks a quick search function, and possibly voice.
Regarding the recordings, we will issue a little regret. It is a priori not possible (we did not succeed in any case) to record the desired programs locally. They are always automatically in the cloud, and take up the allocated 100h space – beyond that it will cost you 2 euro cents per hour per month.
Note in this regard that the recordings initiated from the Freebox application (classic), and which are stored on the external storage medium connected to USB on the Server, do not appear in the list of Oqee recordings. You will have to go through VLC to find them eventually.
Let's end our tour of Oqee and the Player with a little point on 4K. At the time of writing, the 4K channels, accessible from the Freebox Delta, are not accessible from the Freebox Pop. Free generally promises that its box can handle 4K HDR Dolby Vision (and 5.1 or Atmos sound). The Player obviously had no trouble supporting the 4K streams we submitted to it, from Netflix, for example. On the other hand, he struggled a few times with somewhat heavy MKV files and played locally. This is another point that makes us wonder about the long term performance of the Player setup, which seems to be running out of steam.