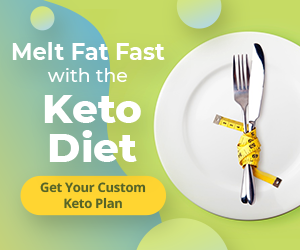 In French high schools, half of the lessons must take place face to face. For the rest, the National Education authorizes school heads to organize classes remotely in order to limit contagion to Covid-19.
In France, the health picture is darkening. To contain the rise in Covid-19 cases, the French high schools will be allowed to do part of their distance education. The baccalaureate exams will be adapted, also announced Thursday, November 5, the Minister of National Education.
# Covid19 | Due to the health context, for high schools:
👉A pedagogical continuity plan guaranteeing 50% of face-to-face lessons for each student set up whenever necessary
👉A modification of the baccalaureate exams decided for the year 2020-2021 pic.twitter.com/DlhhFXgtUO

– Ministry of National Education, Youth and Sports (@education_gouv) November 5, 2020
The Ministry of National Education was pushed to react to the discontent of the teaching world and some high school students concerning measures deemed insufficient to prevent the spread of the pandemic in high schools.
Regarding the baccalaureate, the reform implemented for the first time this year in terminale, after being introduced last year for students in the first year, normally provides that the students' marks are partly based on shared assessments. in the year, in addition to the bulletins, instead of single final exams.
The Ministry of Education clarified that these common assessments would be removed in favor of only the averages of school reports.
Green light for 50% of classes to become virtual
Regarding the reception of high school students in their establishments, the latter must "put in place an educational continuity plan which guarantees at least 50% face-to-face teaching for each student".
Each principal will be able to adjust the reception in half-groups, by level and remote work one or two days a week, according to his appreciation.
The teachers' unions, at the initiative of the SNES-FSU, the majority in middle and high schools, launched on Thursday a strike call for November 10 to demand better protection of staff against the spread of the coronavirus.
Lack of soap in some schools
Despite the confinement of the population, schools reopened on November 2 as part of a reinforced health protocol providing in particular for the wearing of a compulsory mask from the age of six, better ventilation of the premises and rules aimed at to limit the mixing of pupils.
Yet on the ground, the means are sorely lacking. Not enough taps in the toilets, lack of soap in some colleges. The staff of several establishments have gone on strike in recent days to complain about measures deemed insufficient.
The Ministry of National Education itself recognized that these measures "are more difficult to apply in high school", where the risks are also "more important", because of the age of the pupils, the size of the establishments. and their organization.
With Reuters