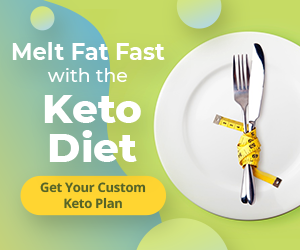 The German clubs agreed on Tuesday on a model proposed by the football league making possible the return of supporters to the stadiums in mid-September. It remains to obtain the agreement of the local governments.
The supporters' return in the Bundesliga stadiums becomes clearer. Professional football clubs agreed on Tuesday, August 4, on a model proposed by the football league making it possible the return of supporters to the stadiums in mid-September, a plan which must however receive the approval of local governments.
"When and how many spectators will be allowed to return to the stadiums is not a decision of the German League (DFL). We do not expect or demand anything, but we are preparing for it," said the president of the DFL, Christian Seifert, at a press conference.
German football league CEO Christian Seifert confirms the Bundesliga is ready to resume the season on May 9.

"Yes, the Bundesliga is ready. But the final decision has to be made by politicians."pic.twitter.com/jPOcDD7HDi

– B / R Football (@brfootball) April 23, 2020
It will be up to local politicians to decide whether it will actually be possible to play again in front of an audience in the stadiums in the near future. The health ministers of the Länder want to discuss this subject at a conference next Monday.
Christian Seifert made it clear that "the priority in Germany at the moment is not full stadiums, but people's health".
Among the measures validated by the 36 professional clubs of the first and second divisions include a ban on standing and alcohol in stadiums until October, as well as travel for supporters for away matches until the end of the year. The public will also have to accept the collection of personal data in order to be able to trace and interrupt possible chains of transmission of Covid-19.
The maximum gauge remains in question
On the other hand, the league does not advance a maximum gauge for the number of supporters who can attend matches.
"No one in the league has asked to start with 20,000 or 30,000 spectators on September 18. This number seems strange," said Christian Seifert.
"Professional football can only return to normal in stages. We will have to find normalcy in small steps. We cannot go from 0 to 100", warned the president of the league.
Last spring, a health and safety protocol drawn up by the DFL and the German Football Association (DFB) for the resumption of the Bundesliga was then adopted by the regional authorities. This had worked perfectly and served as a model for all of Europe.
So that the stadium stands can once again welcome the public by the start of the new season, it is up to the clubs in question to offer their competent regional health authority an individual hygiene and safety protocol.
Borussia Dortmund plans to welcome around 12,000 to 15,000 spectators, against more than 81,000 in normal times.
With AFP