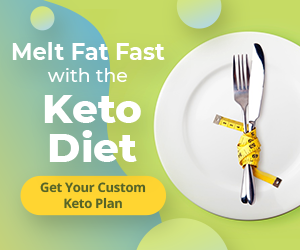 After days of waiting, several thousand heavy goods vehicles stranded around the English port of Dover were able to leave the United Kingdom for France thanks to a massive screening operation for Covid-19, the British authorities announced on Friday.
The end of the ordeal for thousands of drivers stranded around the English port of Dover. More than 4,500 heavy goods vehicles have been able to leave the United Kingdom for France since Wednesday thanks to a massive Covid-19 screening operation involving more than a thousand soldiers, the British authorities announced on Friday.
After 48 hours of total closure Due to a new strain of new coronavirus, France has since Wednesday morning allowed the return of drivers stuck on the British side, on condition of presenting a negative test. Thousands of them found themselves waiting several days before being able to return home, some having parked their vehicles on the runway of an old airport, others directly on the highway.
As of Friday evening, more than 4,500 trucks were able to set off again, British Transport Minister Grant Shapps said on Twitter. More than 10,000 tests had been carried out, 24 of which were positive, he said.
Normally, up to 10,000 trucks pass through Dover each day, the main English port for crossing the Channel.
To strengthen screening capacities, the Ministry of Defense has announced that it will deploy 800 additional troops, in addition to the 300 already mobilized.
"Although significant progress has been made as hundreds of vehicles have been able to leave the UK, more screening is needed as new vehicles continue to arrive hourly," the ministry said on Twitter.
The military will also help distribute food and water to stranded drivers.
France sent a team of 26 firefighters to help with the scouting, more than 1,000 meals and Red Cross volunteers.
A return to normal on Saturday
To allow a faster return to normal, the United Kingdom and France have agreed to exceptionally maintain cross-Channel, sea and rail traffic on Christmas Day.
Ferry companies only take vehicles in the Dover-Calais direction. On Thursday alone, 1,000 heavy goods vehicles crossed from Dover to this port in northern France and the movement accelerated on Friday, the deputy managing director of the company that operates the ports told AFP. from Calais and Boulogne-sur-Mer, Benoît Rochet.
"At this rate, the situation should be completely resolved tomorrow (Saturday) during the day," he added.
On the M20 motorway leading to Dover, drivers told AFP on Friday that they had only advanced 11 kilometers in 19 hours.
This crisis has affected the supply chain in the United Kingdom, which is very dependent on cross-Channel traffic, raising fears of shortages of certain fresh products for lack of a rapid return to normal.
With AFP