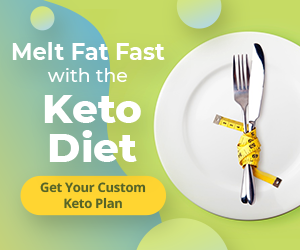 What do Jordan, Nike, Adidas, Reebok and Under Armor have in common?
They all offer a variety of basketball shoes to choose from. This makes choosing the right pair of basketball shoes a lot more difficult than it should be.
There are so many different designs, colors, shapes and sizes.
So, I am going to give you some tips to help you choose the perfect basketball shoe for "you".
Choose comfort
If you have to choose between appearance and comfort, always go for comfort.
When I was in high school I used to choose looks over comfort because I could never find the shoe I wanted in my size (which was 13.5 in American men).
It was a huge mistake because my feet would be very sore after playing basketball and it would be painful to cut and make quick movements on the basketball court.
The appearance of the shoe will make you believe that you can handle the discomfort. If your priority happens to be the look of the shoe, you may be sacrificing comfort to have the most attractive shoe.
Keep in mind that after a while you will not find the shoe as attractive as when you bought it, and the discomfort will become more noticeable.
Ankle support
Ankle injuries are common injuries among basketball players.
In order to avoid frequent ankle injuries, you need to invest in basketball shoes that provide good ankle support. I recommend mid-high and high-top shoes.
Low-cut shoes are ideal for those who want to move quickly and be light on their feet, but you will have to sacrifice ankle support.
If you decide to wear low-cut shoes, but have a history of ankle injuries, I recommend purchasing a low profile ankle brace for extra ankle support.
Looks
You should always choose your shoes based on comfort and ankle support, and then on appearance.
You want to choose the shoe that is best for you. Don't worry about choosing the shoe that others think is beautiful. At the end of the day, you want to be happy with your purchase.
If you are shopping for shoes for your basketball team, I recommend that you choose a shoe that has the same color as your team jersey, or you can just go with an all-black shoe or an all-white shoe.
Other tips
Choose a shoe with excellent traction. You don't want to slip and slide on the basketball court, so make sure you choose a shoe with good grip.
Choose a shoe from a respectable brand. Some of the established brands that have been creating great basketball shoes for years include Jordan, Nike, Adidas, Reebok, Converse, and Under Armor.
Choose a durable shoe. The last thing you want to do is buy a shoe that will only last you a month or two. Invest in a shoe that can go with you throughout the basketball season.
Make sure the shoe fits properly and that your feet have enough room to breathe. If you have to make a choice between a little small on the size chart or a little big on the size chart, go for the latter. A larger size shoe will be easier to play than a shoe that's too tight and uncomfortable.