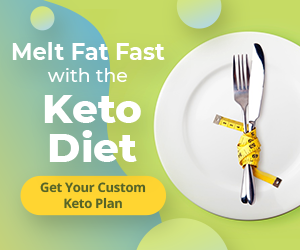 At his annual press conference, Vladimir Putin on Thursday again refuted Russia's involvement in the attempt to poison his number one opponent, Alexei Navalny. According to the Russian president, he could not be poisoned by his special services: "If we had wanted, the case would have been completed."
Russian President Vladimir Putin said Thursday, December 17 that his number one opponent, Alexeï Navalny, had not been poisoned by his special services, otherwise he would be dead.
"The patient at the Berlin clinic has the support of the American special services (…). And as it is, he must be monitored by the special services. But that does not mean that he should be poisoned. "said Vladimir Putin. "If we had wanted, the case would have been completed," he blurted out at his annual press conference.
Vladimir Putin refuses to pronounce the name of his detractor, and refers to him in relation to the place of his hospitalization after his suspected poisoning.
FSB agents at the scene of the poisoning
The Russian president swept aside a recent investigation by several media, including Bellingcat, CNN and Der Spiegel, which saw the hand of the FSB, the secret service heirs to the KGB of which Vladimir Putin was once the leader, behind the assassination attempt targeting Alexei Navalny.
"This is not an investigation, but the legitimization of content (prepared) by the American special services," said the head of state.
According to this survey, based on the analysis of data – including telephone and travel data – leaked online in Russia, FSB agents specializing in chemical weapons had been tracking the opponent since 2017.
They were notably present on August 20 in Tomsk, a town in Siberia where the poisoning took place, according to this long investigation.
However, the article does not establish any direct contact between these agents and the opponent, nor proof of an act or an order given.
No investigation opened in Russia
Russia has repeatedly denied that the opponent was poisoned in Tomsk, and claimed that the toxic Novichok-type substance detected by Western laboratories after his hospitalization in Germany was not present in his body when he was treaty in Russia.
Various other versions have been evoked by Russian officials: a staging, voluntary poisoning of the person concerned, poisoning orchestrated by foreign special services or health problems due to his diet or alcohol consumption .
Moscow has not opened a criminal investigation, saying it has no evidence and accusing Germany of not sharing its information with Russian justice.
The opponent for his part said Thursday on Twitter that he had not followed the press conference of the Russian leader, because he was "all day (…) questioned by the German prosecution at the request of the Russian authorities".
Previously, he had judged that Vladimir Putin gave the order to kill him and that the names cited in Bellingcat's investigation were those of the performers.
With AFP