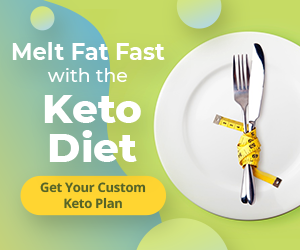 President-elect Joe Biden said on Tuesday that Donald Trump's refusal to concede defeat in the US presidential election was "a source of embarrassment", as those close to the outgoing president, such as Secretary of State Mike Pompeo, stand together for dispute the results.
As in two parallel realities, a week after the November 3 election, incumbent Republican President Donald Trump continues to declare victory while President-elect Joe Biden receives the congratulations from many foreign leaders.
The refusal of his rival to recognize defeat? A "source of embarrassment," Joe Biden said Tuesday, November 10 in Wilmington, Delaware. This will "not have much impact" on the transfer of power but could harm the Republican's political "legacy", he stressed.
To a reporter who asked him what he would say to Donald Trump if he was watching his press conference, Joe Biden replied, staring at the camera and with a smile: "Mr. President, I can't wait to talk to you. "
Congratulations abroad
Anyway, Joe Biden announced that his team was already forming an administration ready to take over on January 20 during the inauguration: "We will move forward, in a coherent way, preparing our administration and looking at who we're going to pick for cabinet positions, and nothing will stop that. "
The septuagenarian received congratulations from Turkish President Recep Tayyip Erdogan on Tuesday, who has good relations with Donald Trump. And he spoke on the phone with other foreign leaders: British Prime Minister Boris Johnson, German Chancellor Angela Merkel, French President Emmanuel Macron and Irish Prime Minister Micheal Martin. "I told them that America was back", "it is no longer America alone," said Joe Biden, deriding the unilateralism of his rival, champion of "America first".
Trump, unusually low-key
For his part, Donald Trump has only escaped the White House twice since election day, to go golfing over the weekend. The Republican billionaire relies on his favorite communication channel, Twitter, to occupy the space and relay his accusations of electoral fraud, often pinned by the network, for lack of concrete evidence to support them.
"We are going to win!", He promised Tuesday morning, in capital letters, as if to better convince himself that the legal efforts undertaken by his team to challenge the results in the key states abandoned to Joe Biden had a chance of 'achieve.
"We are making great strides. The results will start to fall next week," he wrote as the Minister of Justice has given the green light to the opening of investigations on any irregularities during the ballot.
Mike Pompeo supports Trump
He received clear support from his foreign minister Mike Pompeo, who promised a "smooth transition to a second Trump administration." A formula that made Joe Biden smile when asked if he wanted to comment on it. "The whole of the Republican Party, with a few exceptions, is slightly intimidated by the incumbent president, but there is only one president at a time," replied the Democrat.
"Mike Pompeo's statement begins to cause some form of concern"
A little later on Fox News, Mike Pompeo did not invoke irony or the second degree, but seemed to tone down the scope a little. "We will see what people have decided" when all the votes have been counted, he explained.
Other big Republican names stayed further behind as only a handful of senators recognized Joe Biden's victory.
With AFP and Reuters