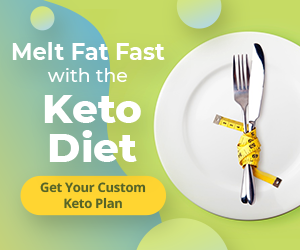 With his Find X2 Pro released earlier this year, Oppo hit hard. After a complicated European debut, the Chinese brand has proven to us that it has the ability to compete with manufacturers like Samsung and Huawei. In our opinion, this high-end smartphone is still one of the best today.
With its Reno 4 Pro, Oppo is trying to replicate this success in the mid-range sector. This device relies on its design to make itself known … even if it means neglecting the price aspect. Is the Reno 4 Pro worth its 799 euros? We tested it for a week.
Finesse and lightness in the spotlight
At first grip, the Reno 4 Pro surprises. In fact, since the start of 2020, few devices have seduced us so much. Lighter than most of its rivals (172 grams while many exceed 200 grams today), the Reno 4 Pro is extremely fun to handle. Its 7.6mm thickness and curved design front and back provide an incredible feel. It's hard not to be impressed by Oppo's efforts. The design of the Reno 4 Pro is really ahead of the competition. Note all the same that the last iPhone 12 is even thinner (7.4 mm), but that its thickness is identical over its entire length. The Reno 4 Pro therefore seems thinner since its 7.6 mm is the thickest part of the device.
The back of the Reno 4 Pro, which the manufacturer compares to a diamond, is also astonishing. Very smooth, it has almost no equivalent on the market. You can't see the slightest fingerprints on this material, as the matt glass used by Oppo is coated with a product that makes it impervious to dust and dirt. We also appreciate the elegance of its camera module which, thanks to its interior coloring, is more discreet than that of many competing mobiles. Oppo is still going strong in design. If this aspect is important to you, you should definitely take a look at this device.
A beautiful curved screen
At 6.5 inches diagonally, the screen of the Oppo Reno 4 Pro is second to none at the top of the range. Curved at the sides, it offers a remarkable feeling of immersion. We particularly like the possibility of illuminating the contours of the screen when receiving a notification, which is very nice. OLED technology, the Reno 4 Pro's display features an adaptive 90Hz refresh rate and conceals its front camera in a small punch. In short, aesthetically, it is once again very successful.
However, Oppo could have done better from a technical standpoint. The maximum brightness of 579 cd / m2 that our laboratory measured may be very satisfactory, it remains behind many competing devices. For 799 euros, we felt we had the right to demand more. Fortunately, in the vast majority of cases, the user should not suffer from it. The same goes for color fidelity where the Reno 4 Pro does poorly. By default, we measured a Delta E of 5.03 (the closer this measurement is to zero, the better it is) while in "soft" mode, we did not go below 3.91. In comparison, know that the best OLED screens on the market now have a lower Delta E 1. Even if an uninformed audience will not realize it, we would have liked Oppo to try, here too, to be the better.
32-minute flash charge
Since 2018, Oppo has established itself as the pioneer of super-fast charging. Thanks to its SuperVOOC technology, the manufacturer is able to fully charge its smartphones in record time. The SuperVOOC 2.0 consists for example of the use of a 65W charger capable of emitting a power of 10V 6A and of dividing it in two to obtain twice 5V 6A and thus to charge continuously at low voltage, which makes it possible to avoid overheating. The brand's smartphones thus have two batteries, in order to receive these two distinct voltages.
Thus, we find two 2000 mAh batteries in this Oppo Reno 4 Pro, which gives us a total of 4000 mAh. According to our laboratory measurements, it only takes 32 minutes for this device to go from 0 to 100% autonomy. For your reference, we recover 28% in 5 minutes, 50% in 10 minutes and 68% in 15 minutes. Something everyone agrees, the Oppo Reno 4 Pro is, to date, the fastest device on the market for recharging.
Read also : Top 10: smartphones that charge the fastest (October 2020)
As for the issue of the device's lifespan, it is complicated to assess today. While Oppo's low voltage system is theoretically capable of reducing risk, it's impossible for us to know what the SuperVOOC will do in the long run. Hopefully Oppo is right.
A very good autonomy
The good news is that this extreme charging does not affect the autonomy of the smartphone. Indeed, again according to the 01net.com laboratory, the Oppo Reno 4 Pro is one of the most enduring 5G mobiles on the market. The device resisted 3:31 p.m. in our versatile battery life test, which puts it on par with the Pixel 5 (3:34 p.m.), a device with the same processor. We were also able to watch streaming videos for 12:28 in a row on this device and we managed to simulate a phone call lasting 9:55 p.m. on a single charge. In short, the Reno 4 Pro is doing very well, even if it does not break any records.
A mid-range chip
Exactly, let's talk about the processor of the Reno 4 Pro. This smartphone is Qualcomm's Snapdragon 765G, a mid-range chip with an integrated 5G modem. If the latter is powerful enough for everything to work perfectly on this mobile (we have never felt the slightest slowness and all the applications opened correctly), we can only regret to see Oppo market its so expensive smartphone. The Xiaomi mi 10 lite (379 euros), OnePlus North (399 euros), Pixel 4a 5G (499 euros) and the Pixel 5 (629 euros) all have the same SoC … but costs much less. At 799 euros, the price of the Reno 4 Pro soars.
Did the design really justify such a difference?
Let's also take advantage of this test to talk about ColorOS, Oppo's overlay. While waiting for the next version based on Android 11, we can only congratulate the Chinese manufacturer for the improvements of recent years. Very average in 2018, ColorOS became one of the best overlays on the market in 2020. Its interface is pretty, the animations are fluid and "power users" have lots of fun features to improve their user experience. The only point we would like to see Oppo improve on is the clarity of the settings. We challenge a novice user to find the location where navigation gestures are activated. Hiding this option in Settings under "Practical Tools" is clearly not the idea of ​​the century.
A good camera
On the back of the Reno 4 Pro, there is a triple camera module. At the risk of surprising you, we would like to thank Oppo for this. In a world where most manufacturers equip their devices, including the cheapest on the market, with four or even five cameras just to make money (more than half of them are usually useless), we are happy to see a manufacturer respect his customers and only use useful modules. Too bad Oppo doesn't do this across its range.
Each camera in the Reno 4 Pro has its own mission. We have a 12 Mpix (1 / 2.43 inch) sensor attached to an ultra wide-angle lens, a 48 Mpix main sensor (IMX586, ½ inch) attached to a lens opening at f / 1.7 and a 13 Mpix sensor linked to a telephoto lens for a x2 zoom. Oppo preferred versatility over extravagance and in passing the package on video. This is normal, its target, "young designers", film a lot with their smartphones.
Like the Find X2s released earlier this year, the Reno 4 Pro is good at photography. Day or night, it delivers photos of good quality and manages to maintain good color fidelity. At night, we appreciate the fact that the device tries to stick to reality rather than distorting it using unnatural algorithms. The Reno 4 Pro might not compete with some photo champions like the Pixel 5, but it does very well under all circumstances.
On the video side, Oppo boasts of its smartphone's ultra stabilization and nighttime video recording system. In use, we noticed that the Reno 4 was quite efficient … without really setting itself apart from the competition. Compared to other star smartphones like the iPhone 12, Galaxy S20 or Pixel 5, there is nothing really captivating.