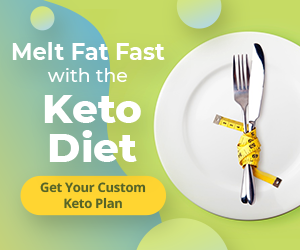 Jean-Luc Mélenchon said on Sunday evening that he was ready to be France's Insubordinate candidate for the 2022 presidential election, provided he received the endorsement of 150,000 activists through a digital platform.
The leader of rebellious France, Jean-Luc Mélenchon, "proposed", Sunday, November 8, his candidacy for the presidential election of 2022, provided however to collect "150,000 signatures of sponsorship".
"Yes, I am ready. I propose my candidacy but on one condition (…) I will be a candidate definitively if and only if I have collected 150,000 sponsorship signatures", he said during the 20 hours newspaper of TF1. According to the daily Le Monde, it is a "simple formality". The newspaper recalls that this threshold of 150,000 sponsorships was set up by the "rebels" who consider this mechanism more democratic than the 500 sponsorships of mayors, currently in force.
On TF1, Jean-Luc Mélenchon specified that no other Insoumis had wished to be a candidate. This announcement is, moreover, not a surprise, the relatives of Jean-Luc Mélenchon having repeated for several months that he was in their eyes the best candidate.
"When everything is bad, and it seems dark night for many people who do not find their account in this society, we must turn on a light", he said, referring to the difficult health and security context in France .
"My intention is to deconfin minds and help plan for the future," he chanted, saying 2022 was for the country "the time to change" course.
The 69-year-old deputy for Bouches-du-Rhône promised that his candidacy would be "not just a man, but also a program (…) whose philosophy is harmony between human beings and with nature".
Jean-Luc Mélenchon and Marine Le Pen, the only known candidates for 2022
To date, Jean-Luc Mélenchon is the second candidate declared for 2022 after the president of the National Rally, Marine Le Pen.
Declaring oneself on Sunday, 18 months before the poll, or even earlier than for the 2017 election, aims in particular to cut the grass under the feet of the Greens, who will not have an official candidate until next summer. Because it is they who now occupy a central position on the left after the success of their European elections (13.5%) and municipal (several large cities won) – which the Insoumis missed.
The movement of Jean-Luc Mélenchon – already a two-time presidential candidate, in 2012 and 2017 – suffered setbacks in the last European and municipal elections, which allowed Europe Écologie les Verts (EELV) to challenge him for leadership on the left .
During the last presidential election, in 2017, Jean-Luc Mélenchon obtained 19.6% of the votes cast and finished in fourth position behind Emmanuel Macron, Marine Le Pen and François Fillon.
With AFP and Reuters