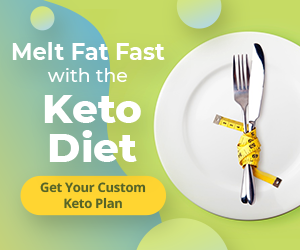 Joe Biden's team now wants to turn to transition, but it depends on the green light granted by Donald Trump's administration to give it access to federal agencies.
After his victory against Donald Trump, Joe Biden turned, Sunday, November 8, to the preparations for his accession to the White House with two stated priorities: the fight against the Covid-19 pandemic and the reconciliation of a divided America .
Leaders around the world hailed the election of the Democrat, offering a stark contrast to the Republican camp in the United States which, like the incumbent president, refuses to concede defeat.
Arguing of electoral "fraud", without providing evidence, Donald Trump promises to increase the number of legal actions. But their chances of success are very slim and the Democrats, who have let their joy explode especially in the big cities, do not care.
Without a word for his rival, nor for his allegations, Joe Biden promised Saturday night to be a president "who unites and not who divides" in front of a jubilant crowd gathered in his stronghold of Wilmington.
Leaving the ranks among the Republicans, former President George W. Bush "thanked him for this patriotic speech" and congratulated him, by telephone, for his victory in an "honest election" which delivered a "clear" verdict. .
Joe Biden announces his priorities
Resolutely turned towards the transition, the former vice-president of Barack Obama, 77, put online a BuildBackBetter.com site and Twitter accounts dedicated to the 72 days that separate him from his inauguration, on January 20, 2021.
He announces his priorities: the fight against the pandemic, economic reconstruction, racial justice and the fight against global warming.
As of Monday, he will set up a crisis unit on Covid-19, which has already killed more than 237,000 in the United States. This working group will bring together scientists and experts, responsible for drawing up a plan to be implemented as soon as it takes office.
In the first 100 days of his mandate, Joe Biden also intends to bring the United States back to the Paris climate agreement and to act by decree to unravel the record of his predecessor, particularly in the area of ​​migration. .
With Vice-President Kamala Harris, the first woman in this post, he is also working on the composition of his government, where women and minorities should occupy a large place.
Echoing his unifying speech, his cabinet should include representatives of the left wing of the party, but also centrists or even, perhaps, a few Republicans.
Biden's access to federal agencies depended on Trump's goodwill
The majority in the Senate, which will be played in a tight ballot in Georgia in January, could however influence his choices. If Republicans retain control of the upper house, their leader Mitch McConnell could refuse to confirm personalities too left for his liking.
Donald Trump's attitude in the coming days will also weigh on Joe Biden's room for maneuver until January 20.
His campaign team on Sunday called on the Director of General Services of the US Administration (GSA) to approve an official transition, despite outgoing President Donald Trump's refusal to concede defeat.
But Emily Murphy, who was nominated in 2017 by Donald Trump, has yet to determine there was a "clear winner," a spokeswoman for the chief general services officer said, delaying Biden's teams' access to multi-million dollar federal funding and their ability to speak to representatives of intelligence agencies and other departments.
The spokeswoman declined to say when a decision could be made.
Joe Biden's teams have access to federal office space within the Commerce Department, as guaranteed by White House Transition Law, but they cannot have funds for salaries, consultants and displacement without prior GSA action, said Martha Joynt Kumar, director of the White House Transition Project and author of a book published in 2015 on the transfer of power.
Israel, Saudi Arabia hail Joe Biden's victory
But if Donald Trump is not yet ready to acknowledge his defeat, the rest of the world has already followed suit. The West congratulated Joe Biden on his victory, saying they were ready to work with the United States to face the "great challenges" of the world. Even Israel and Saudi Arabia, whose leaders are close to Donald Trump, hailed the election of the Democrat. And the Tokyo Stock Exchange opened sharply higher, with Wall Street gearing up to do the same.
In the United States, on the other hand, with rare exceptions, the Republican camp refuses to consider that the dice have been cast. "Do not concede anything Mr. President, fight," Senator Lindsey Graham told Fox News on Sunday.
"We must protect our democracy with full transparency," added "First Lady" Melania Trump on Twitter.
Most of the elected representatives of Congress have observed absolute silence for 24 hours. Their cooperation will be essential to avoid the paralysis of institutions.
"We will not change the president (…) he has a flexible relationship with the truth," said Republican Senator Mitt Romney, one of his frequent critics. "I am convinced that he will fight to the end," he added. "But I am also sure that once all his remedies have been exhausted, he will accept the inevitable."
With AFP and Reuters