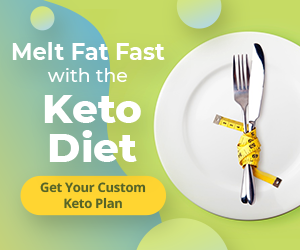 Joe Biden presents himself as a moderate with the experience and the empathy necessary to forget the turbulent Donald Trump. From his life marked by tragedy, he wants to draw the necessary strength to appease a United States torn by economic and health crises, but also by racial inequalities.
After four years of permanent show at the White House, Joe biden is he the solution to forget the turbulent Donald Trump? The former Delaware senator is convinced of this. He puts forward his experience in Washington to bring dignity to the US executive, wrung out by four years spent in the hands of the former reality TV star and self-proclaimed billionaire.
If the two men have a few things in common – they are both the embodiment of the white male over 70 – Joe Biden prefers see yourself as anti-Trump : a seasoned politician, capable of openness with the opposing party, of compassion and above all of recognizing his own mistakes.
From America Blue Collar
If the current tenant of the White House is a product of the New York economic elite, the Democratic candidate comes from a modest background which he is still proud of today.
America has to be about the possibilities of prosperity.

Not just for the privileged few. But for the many – for all of us.

– Joe Biden (@JoeBiden) October 10, 2020
Joseph Robinette Biden Junior was born on November 20, 1942 in Scranton, a working-class city in northeastern Pennsylvania, into a family of Irish Catholics. The current Democratic candidate attributes his bonhomie, perseverance and empathy to his origins. He often cites his father as an example. A father who experienced fortune and poverty and had to work hard all his life, cleaning ovens or selling used cars, so that his sons lacked nothing. Joe Biden likes to rehash one of the fatherly maxims throughout meetings: "Son, we do not measure a man by the number of times he is put down, but by his speed to get up".
A motto that young Joe Biden quickly had to apply. Decades before Donald Trump nicknamed him "Sleepy Joe", he was already being made fun of in school for his stuttering. A speech impediment that Joe Biden will overcome by training to read poetry aloud in front of his mirror.
His family moved to Delaware when he was 13. Joe Biden obtained his law degree there in 1968. He quickly became a court-appointed lawyer as the state experienced a series of riots and arrests following the assassination of Martin Luther King. He was only 29 when he entered politics. To everyone's surprise, he managed to beat the incumbent Republican senator in 1972 and became the fifth youngest U.S. senator in history.
His joy was short-lived, however. Six weeks later, just days before Christmas, his first wife Neilia and baby girl Naomi are killed in a car accident. Her two young sons, Beau and Hunter, are also injured. Joe Biden is then ready to give up his seat to stay closer to his children, but his colleagues convince him to continue his mandate. He finally takes the oath next to her sons' hospital bed.
Because of this sad event, Joe Biden travels from Washington to and from his family home in Wilmington, Delaware, and back every day by train. A habit that he kept throughout his very long career in the Senate and which earned him another nickname of "Amtrak Joe".
This isn't the only personal tragedy Joe Biden has faced in his life, however. During his second term as vice president, his son Beau, Delaware's attorney general promised to support the Biden political dynasty, died of brain cancer in 2015 at the age of 46. According to the Democratic candidate, it was he who, on his deathbed, encouraged him to embark on a new race for the White House. Joe Biden can also count on his second wife Jill, who has campaigned alongside him, as always for 40 years.
A candidate capable of bipartisan friendships and compromises
Throughout his six terms as a senator, Joe Biden has become a respected figure on Capitol Hill. Then at the head of the judicial commission, he made a name for himself in 1987 by voting the rejection of President Ronald Reagan's candidate for the Supreme Court, Robert Bork, an ultraconservative. His ability to make deals with moderate Republicans becomes his trademark. Good for bad: the Delaware senator passes laws, but arouses mistrust on the part of the left wing of the Democratic Party.
In the 1990s, Joe Biden nevertheless used his talents to allow bipartisan compromises on Bill Clinton's flagship projects, notably the ban on assault weapons and the adoption of the law on violence against women in 1994.
Under Barack Obama, Joe Biden did try to use his negotiating skills, but the growing intransigence of the Republican camp – due in part to the emergence of the Tea Party – made the mission extremely difficult. Senate Republican Minority Leader Mitch McConnell then kept his troops under close surveillance claiming that the mission "most important" of the Grand Old Party (GOP) was that Barack Obama only serve one term. Despite this adversity, Joe Biden will play a crucial role in most last-minute budget deals to avoid or end government shutdowns.
On the foreign policy front, Joe Biden was just as important in the executive even though he often lost the arbitrations, as when he asked that the raid against bin Laden be delayed due to lack of complete information. During his campaign, he promised to reverse Trump's initiatives in this area, starting with his decisions to quit the Paris climate agreement or the one on Iranian nuclear power. The Democratic candidate also hopes to reweave ties with traditional allies of the United States, scalded by four years of Trumpism.
A candidate regularly under fire from critics …
The current US president did not wait for Joe Biden to be nominated by his party to start attacking him. Donald Trump went so far as to ask his Ukrainian counterpart to investigate the affairs of Hunter Biden in Ukraine. A request that led to his indictment by the House of Representatives – in the hands of the Democrats since 2018 – before his acquittal in the Senate, controlled by the Republicans.
Joe Biden's long years in the Senate also left angles of attack for his competitors. During the Democratic primary, he came under heavy criticism for his handling of accusations of sexual harassment that Anita Hill leveled against Supreme Court candidate Clarence Thomas in 1991. While Joe Biden was chairman of the Judicial Committee of the Senate, Republicans questioned Anita Hill's credibility and the latter accuses the now Democratic candidate for not having been able to control his colleagues during the hearing.
If he apologized in 2019, it was not accepted by Anita Hill: "I will be satisfied when I know that there is real change and that there is real accountability." Since then she said thatshe would vote for the democrat all the same and that she was willing to work with him on gender issues.
Then Joe Biden's rival in the Democratic primary, Kamala Harris had also attacked her on her record, and in particular her former positions against integration policies, from which she herself benefited when younger, at Berkeley. She cites "busing", a school bus service aimed at promoting social and racial diversity by mixing the inhabitants of different neighborhoods. In a subsequent interview with CNN, Joe Biden defended himself by saying he was persuaded of federally mandated buses "did not work" but that he was in favor of local initiatives aimed at combating school segregation.
A clash in debate which did not prevent him from choosing Kamala Harris as running mate, making her the first woman of color to find herself on the "ticket" of a major party.
As for the left wing of the Democratic Party embodied by Bernie Sanders, it often makes Joe Biden a trial for lack of progressivism and radicalism. The supporters of the former vice-president respond by highlighting the service of their champion and his decades spent fighting for racial justice in the United States and abroad: he had notably spoken of a regime " repulsive and repulsive "about apartheid in South Africa. They also remind his support for gay marriage during the 2012 campaign, when Barack Obama was getting more careful.
His affability and bad habit of being tactile also earned him accusations of improper conduct from several of his assistants. He has defended his habit of hugging the people he meets, saying he has always seen politics as about "personal connection." He conceded, however, that he would attempt to be "more attentive to personal space in the future".
The Covid-19 pandemic forced him to keep his promise. He is very attentive to respecting the rules of social distancing and wears a protective mask in all circumstances, while his Republican rival rejects the importance of it and continues to organize meetings with his face uncovered despite the pandemic which has already made more than 200 000 dead in the country.
… but who gets up every time
He repeated it on several occasions. For Joe Biden, the 2020 presidential election is a "battle for the soul of the nation". When asked on CNN in September if he was "the exact opposite" of Donald Trump, he could not help but smile: "I hope so".
If he were to be elected, he would be the oldest president ever to be elected. He strongly hopes that this third attempt at a presidential election will be the right one, after its stinging failures in 1988 and 2008.
In Joe Biden's mythology, the year 1988 remains a dark year. She was the one who almost ended her political career. On the one hand, plagiarism accusations and falsification of diplomas had got the better of his chances of winning the Democratic nomination. On the other hand, he had to be hospitalized for a double ruptured aneurysm. It will take him seven months to recover before returning to Congress.
In 2008, he ran again, but his fifth place in the Iowa caucus forced him to drop out. Barack Obama will make him his running mate. The beginning of a "fraternal" relationship between the two men, in their words. His eight years as vice-president at his side allow him today to claim the political legacy of the first black president in history, whether it is Obamacare on access to healthcare or even the economic plan. that saved the American auto industry from the brink of collapse after the 2008 financial crisis.
Proof of the special relationship between the two men, Barack Obama had reserved a surprise for him within a week of their departure from the White House: the Presidential Medal of Freedom, the highest civilian honor in the United States, which he says awarding "to the best vice president America has ever had."
This mutual respect and affection between Biden and Obama enabled him to mobilize the African-American electorate during the primaries, just as his establishment in the blue collar had allowed Obama to gain crucial victories in 2008. The Democrats now hope that the establishment of Joe Biden in the workers remains strong enough to win the key states of the election and in particular Pennsylvania, Biden's birthplace, where Donald Trump had taken him four years earlier.
>> To read also: "Super Tuesday": the incredible resurrection of Joe Biden, yet politically killed
After a more than sluggish start in the race for the Democratic nomination – including a fifth place in the New Hampshire primary which could have aborted his chances -, he knew how to get up. Until his resounding victory on "Super Tuesday" in March, where he greeted his supporters with this phrase that reflects his own history: "For those who have been put down, left behind, abandoned, this is your campaign".