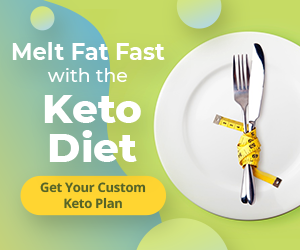 United States President-elect Joe Biden on Tuesday warned of possible serious disruption to the vaccination campaign if Congress fails to agree on an emergency plan.
United States President-elect Joe Biden on Tuesday, December 8, urged Congress to urgently reach a financial deal to combat the Covid-19 pandemic, under penalty of seeing the vaccination campaign slow down or stop, while negotiations have stalled for months.
"Without urgent action from Congress this month, (….) there is a real possibility that after a first vaccination campaign, these efforts will slow down and stop," he said. on guard. The Trump administration made a new $ 916 billion proposal on Tuesday evening, "Treasury Secretary Steven Mnuchin said at the end of the day.
In the first 100 days of his tenure, Joe Biden plans to order the wearing of the mask in places over which he has authority – federal buildings, trains, planes and buses providing interstate transportation. It also provides for the injection of 100 million doses of vaccine and has promised "the most effective vaccination campaign in American history."
More than 10,000 deaths per day worldwide
For his part, outgoing President Donald Trump, also worried about the logistical battle that looms around vaccination, on Tuesday signed a decree affirming the priority of supplying the United States, a decision in the right line of its "America First" approach.
The United States remains the most affected country in the world by the pandemic with more than 286,000 deaths. In total, the pandemic has killed at least 1,545,320 worldwide and infected more than 67 million people, according to an AFP count from official reports. Since November 24, more than 10,000 deaths have been recorded on average every day around the world. More than 20 million cases of the new coronavirus have been officially identified in Europe since the arrival of the virus on the continent in early 2020.
Record of deaths in Russia
In Germany, a good pupil of Europe in the spring, which today has all the difficulties to face this second wave, Saxony, formerly East Germany, is now the most affected region.
In Switzerland, the health situation is deteriorating sharply, warned the president of the Condéfération Simonetta Sommaruga, announcing a new package of measures on which the cantons must decide.
On Tuesday, Pope Francis thwarted the crowds and the spread of the coronavirus in Rome by going in the early morning, in order to "avoid gatherings", in a downtown square for the feast of the Immaculate Conception.
In Russia, Saint-Petersburg, the country's second city, recorded a record 86 daily deaths on Tuesday, authorities warning that the city was now "one step" from new containment.
With AFP