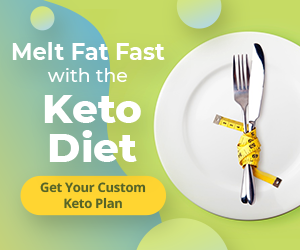 Russian MMA champion Khabib Nurmagomedov, unbeaten in 29 fights, bowed out on Saturday after a final UFC victory over American Justin Gaethje. A few months after the death of his father, he announced his retirement to keep a promise made to his mother. Portrait.
He couldn't hold back his tears. At the end of the fight, Khabib Nurmagomedov collapsed to the ground. One of the greatest fighters in the history of MMA (mixed martial arts or free combat) burst into tears. After retaining his title of lightweight champion by dominating the American Justin Gaethje by submission, the Russian showed no joy. He said he mainly thought of his father who died last July of the Covid-19. Very touched by this disappearance, he announced in the wake of his retirement, symbolically throwing his gloves to the ground.
"It was my last fight, there's no way I'll come back here without my dad. When the UFC offered me the fight with Justin Gaethje, I talked for three days with my mom. She didn't. I don't want me to go fight without my dad. I promised him it would be my last fight, "said Khabib Nurmagomedov very moved at the microphone of the Ultimate Fighting Championship (UFC), the most important league in MMA.
"I am the indisputable and undefeated champion with my 13 wins and 0 losses [en UFC] and my 29 wins to 0 losses throughout my career in MMA ", he hammered." It was my father's dream, "he added.
The greatest of all time?
Russian, originally from Dagestan, therefore leaves the octagons on an incredible record. Champions Edson Barboza, Al Iaquinta, Conor McGregor, Dustin Poirier, have all been devastated by his strength.
His great rival the Irishman Conor McGregor, whom he had beaten in 2018, did not fail to welcome the announcement of his retirement: "Nice performance, Khabib. I will continue. Respect and condolences for your father, you and your family. Sincerely. The McGregor family ", reacted the former lightweight champion on Twitter. "The greatest champion in UFC history," said Daniel Cormier, former light heavyweight and heavyweight champion and training partner.
Good performance @TeamKhabib.
I will carry on.
Respect and condolences on your father again also. To you and family.
Yours sincerely, The McGregors.

– Conor McGregor (@TheNotoriousMMA) October 24, 2020
Learn to wrestle with a bear cub
Born thirty-two years ago in Sildo, a village in eastern Dagestan, Khabib Nurmagomedov has left his mark on his sport. Often presented as the GOAT (Greatest Of All Time) of MMA, it has acquired over the years the nickname of the Eagle of Dagestan. Very young, he was introduced to wrestling by his father, Abdulmanap Nurmagomedov, a former soldier. On images broadcast by the UFC, we can see him at the age of 9 fighting a bear cub. "More than an exercise, it was a test of his character in the face of adversity," his father explained to the ToFight site in 2015.
In 2001, the family moved to the capital Makhachkala where the young boy continued to train in wrestling and judo. Seven years later, he began his professional career in MMA. Its beginnings are shattering. He won four fights in less than a month. Very quickly, the Russian made a name for himself, but it was his fight against Conor McGregor in 2018 that really made him make history, even if it had ended in a general fight.
"I'm sorry, I am aware that I did not show my best face. But he insulted my family, my religion, my country …", had at the time regretted Khabib Nurmagomedov before concluding: "I am leaving you , I know my father is going to give me a treat when I get home. That's not how I was educated. "
Beyond sport, Khabib Nurmagomedov has become an emblem for his people. Before and after each fight, he used to wear the Papakha, a traditional headdress. Particularly popular on social networks, each of its movements causes crowd movements. This success also allowed him to create a small fortune. According to Yahoo Sports, his fight against Conor MGregor would have brought him nearly 1.8 million euros, while he would have received 10 million dollars to face Justin Gaethje last night. What to approach retirement, in all serenity.