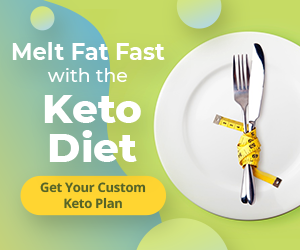 A complaint has been filed in Washington against Mohammed bin Salman and several alleged sponsors of the murder of Jamal Khashoggi. The murdered journalist's fiancée claims damages from the Saudi Crown Prince for the "loss of love" suffered.
The turkish bride by Saudi dissident journalist Jamal Khashoggi, assassinated in Istanbul in October 2018, lodged a civil complaint in Washington on Tuesday, October 20, against Saudi Crown Prince Mohammed bin Salman and several alleged sponsors of the murder.
Washington Post contributor and critic of the Riyadh regime, after being close to it, Jamal Khashoggi was assassinated and his body cut into pieces in the consulate of Saudi Arabia in Istanbul, where he had gone to retrieve a document. His remains have never been found.
Charges against the Saudi Arabian Embassy in Washington
His fiancée, Hatice Cengiz, says members of the Saudi Embassy in Washington "lured" her fiancé "to the Saudi consulate in Turkey by a trick [selon laquelle] Turkey was the only place he could get the document, which he needed. "
"This fatal misdirection took place in the United States and was part of a larger conspiracy intended to have a direct impact on Mr. Khashoggi's political activities in the United States," adds the complaint filed in a federal court in the American capital.
The complaint, which joined the opposition group led by Jamal Khashoggi, Democracy for the Arab World Now (DAWN in English), targets in particular the crown prince and "several members of his inner circle", including the former -Adviser Saoud al-Qahtani and the former intelligence number two, General Ahmed al-Assiri. The two men, identified by Turkish investigators as the instigators of the murder, were prosecuted by an Istanbul court.
Hatice Cengiz claims to have suffered "a loss of love, comfort, intimacy, moral support and affection" with the death of Jamal Khashoggi, whom she had religiously married while awaiting their civil union. She claims damages, the amount of which should be determined by the court.
The tarnished image of Mohammed ben Salman
The murder of Jamal Khashoggi plunged Saudi Arabia into one of its worst diplomatic crises and tarnished the image of the crown prince. Mohammed bin Salman has been named by Turkish and American officials as the sponsor of the murder.
After denying the assassination, then advancing several versions, Riyadh claimed that it was committed by agents who acted alone and without receiving orders from their leaders.
In December 2019, five Saudis were sentenced to death and three others to prison terms by a court in Riyadh. Death sentences were commuted in September.
With AFP