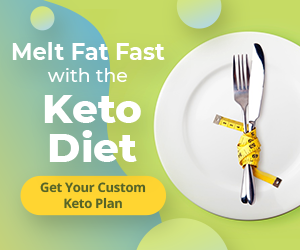 Real Madrid will host Osasuna on Sunday, November 6, 2011 in La Liga.
Real Madrid are coming off a 1-0 away win over Real Sociedad in their last La Liga meeting. Higuain struck in the 9th minute to give Madrid an early lead, which was enough to secure three points of the game for the visitors. The goal transpired after Fabio Coentrao advanced from his left-back position and delivered a perfect pass to Higuain who picked up the ball on Claudio Bravo's advance, in Sociedad's goal. Sociedad better reflected on themselves in the second half but hardly disturbed Madrid who remained dominant throughout and in fact didn't have the chance to miss a few more scoring opportunities, notably through Sergio Ramos , Di Maria and Ronaldo.
Osasuna defeated Levante 2-0, in last week's league game. Levante, who was on a seven-game unbeaten streak, suffered his first loss of the season and was forced to relinquish his first place on the points table. Alvaro Cejudo put the home side ahead in the 40th minute and Nino made it 2-0 a few minutes later. The hosts were reduced to 10 men when Cejudo was sent off, with a second yellow, after the interval, but had no difficulty keeping Levante's attack at bay, even though Kone and Suarez almost scored.
Face to face, the teams have met in 20 league matches over the past 10 years; Real Madrid have won 12 of those chances, while Osasuna have won 5 times, with the remaining 3 games drawn. The teams last met in January, in a game hosted by Osasuna, with the hosts winning 1-0.
Real Madrid, currently at the top of the points table, have won 8 of their last 10 games, with one loss and one draw completing the tally. Osasuna, eighth, have won 3 and lost 2 of their last 10 games, with the remaining 5 games ending in dead ends.
Madrid have had a perfect home record this season, winning all four games so far; Osasuna drew three and lost 2 of the 5 road games.
Real Madrid's starting eleven against Sociedad: Iker Cassilas, Fabio Coentrao, Pepe, Sergio Ramos, Alvaro Coca, Cristiano Ronaldo, Xabi Alonso, Mesut Ozil, Lassana Diarra, Angel Di Maria and Gonzalo Higuain.
Osasuna's starting lineup against Levante: Andres Fernandez, Sergio, Lolo, Jukka Raitala, Marc Bertran, Raul Garcia, Javad Nekounam, Francisco Punal, Ibrahima Balde, Juan Francisco Martinez and Alvaro Cejudo.