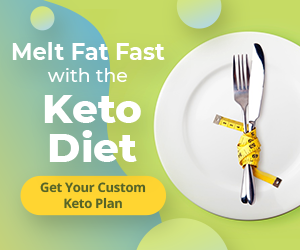 Forty traders from Limoges (Haute-Vienne) will open a "virtual supermarket" on Thursday, a sort of "mini local Amazon", to help businesses struggling during confinement.
The traders of Limoges refuse fate. A "virtual supermarket", a sort of "mini Amazon local ", bringing together around forty traders from the city of Haute-Vienne, will open on the Internet Thursday, November 5 to help small shops during confinement, we learned from the association on Monday "Pignon sur Rue 87" initiator of the project.
Entitled "Shop in Limoges", this service brings together food professions, but also businesses qualified as "non-essential" such as florists, hairdressers and three independent bookstores. An initiative comparable to a "local mini Amazon", according to Jean-François Pailloux, at the head of the organizing association "Pignon sur Rue 87".
>> To see on France 24: L'INFO ECO – E-commerce, the big winner in containment?
"The customer can choose from among thousands of items in the window, it's up to us to collect them in a storage place, to then deliver them to the private individual within a radius of 30 kilometers around Limoges. It is also possible to come. pick up your order [au local en centre-ville]", he explained to AFP.
"All means are good"
"All means are good to obtain a little more visibility", welcomes Sébastien Lavy, director of the Page et Plume bookstore who said he was affected by the closure of cultural businesses. "We had the impression that everyone could sell books, except booksellers. Honestly, we had a hard time understanding. This idea was welcome," he added.
"We are putting a selection of a few books on this site. If the customer wants to go further, all they have to do is click on the link to our site, where 50,000 references are available. Thanks to this increased visibility on the Internet, we can reach people who initially intended to buy only food, "said the bookseller.
Chez Rêv'en Pages, another independent bookstore, this virtual and local supermarket "sends a positive message by highlighting a corporate spirit, a solidarity of downtown businesses", according to manager Claire Hédin-Vignaud.
"A more successful project"
The concept of "virtual supermarket" was born in April, during the first confinement, while remaining in the embryonic stage. "It was folkloric", recognizes Jean-François Pailloux. "This time, the project is much more successful".
"Coming together to have a strong visibility on the Internet is still today, more than yesterday, a necessity. Digitization should not be considered at the level of each business, each in his corner, but in a collective way", believes this boss of two shops in downtown Limoges, for whom the future, even the survival of small abandoned shops in town centers, lies in this type of initiative.
With AFP