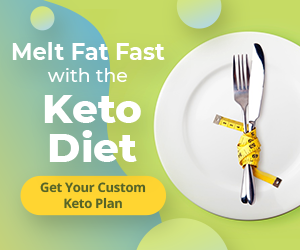 Steven Kefason is an Atyap activist from a village in southern Kaduna. He explains that in the villages, the survivors of these attacks must carry out mass burials:
The communities are located in remote areas, where there is neither electricity nor a hospital of adequate standard. There is also no mortuary where corpses can be kept for a long time. Most of the time, after such attacks, villagers bury victims en masse, except on rare occasions when they are buried properly with a coffin.

Since the victims are Christians, the families call the priest or the pastor, and the funerals are done in a very despicable manner and in the indignity of the human person. This is the situation. People are still afraid and therefore do not have time to prepare a proper funeral for the victims. Sometimes even, during these burials, the attackers return to attack again.
Infinite violence
If religious and ethnic differences already separate the Atyaps and the Peuls, conflicts often arise from land disputes between farmers and herders. Over the past five years, attacks by suspected Fulani shepherds have claimed 1,000 lives, including 178 in the past seven months.
July 21, the Nigerian presidency asserted that "the conflict was mutual violence on the part of criminal gangs acting with ethnic and religious motives. We note that revenge and counter-revenge only create a spiral of violence that puts everyone at risk, especially the innocent ".
According to figures published in local newspapers, at least 53 people from the Atyap community were killed in five separate attacks from July 19 to 24 in southern Kaduna. The South Kaduna Muslim Youth Foundation also reported attacks targeting Muslims in the area. A Fulani association, alleging an upsurge in attacks against Fulani shepherds, has set up a vigilante group July 29 to fight crime and "rural banditry".
The authorities implemented curfews in some localities as early as June. But these measures, coupled with what the Presidency calls "a large-scale security deployment" do not deter the acts of violence which continue despite everything.
Kaduna State Governor Nasir El-Rufai has said he does not believe in the religious or ethnic foundations of the recent massacres. Muslim and Christian leaders in Kaduna denounced the killings and pleaded for help from the central government.
"Burnt earth"
During an attack on Atyap village of Zikpak on July 24, villagers reported that after opening fire, armed men remained in the village and burned houses and cars for two hours. According to the populations, three houses were destroyed during this attack and at least nine villagers were killed.
Villagers in tears after an attack on July 24 in the village of Zikpak that killed at least 9 people and injured many more.
To escape the attacks, many residents had to take refuge in churches or camps. According to Internal Displacement Observatory, fifteen shelters were destroyed in Kajuru district between July 13 and 19, causing 312 displaced. Another 20 houses were destroyed in a July 19 attack by Fulani militias in the village of Chibwob, displacing 86 others.
More than 1,000 people currently residing in Mercy IDP camp, run by members of the local church in Zonkwa town.
These villagers abandoned their homes, businesses and are now in Zonkwa town after attacks on their communities.