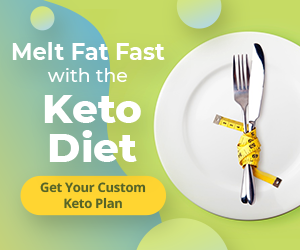 Published on : Modified :
Indian Prime Minister Narendra Modi this Wednesday lays the foundation stone of a controversial Hindu temple in Ayodhya (in northern India), a strong and significant politico-religious gesture for this emblematic site of Hindu nationalism and which has poisoned the inter-community relations in the country.
The Indian Prime Minister, Narendra Modi is traveling this Wednesday, August 5, 2020 to Ayodyah (in the state of Uttar Pradesh, in the north of the country) to lay the foundation stone of a controversial Hindu temple. A date that was not chosen at random since it is the first anniversary of the forcible revocation of the autonomy of Indian Kashmir (region with a Muslim majority).
With the construction of a temple dedicated to the god Ram in Ayodhya and the change of status of Kashmir, the Prime Minister sends two strong signals to his electorate of the ongoing construction of a Hindu homeland in India, moving away from the nation secular and multi-confessional thought of independence in 1947. The end of the autonomy of Indian Kashmir being an old promise of the Hindu nationalists that he brought to power in New Delhi in 2014.
The strongman of the South Asian giant participates around 12:30 p.m. local time (7 a.m. GMT) in a religious ceremony at the site to mark the start of the temple construction. Hindus across India are called upon to light candles to celebrate the event.
An explosive dossier
Sea serpent of Indian politics for several decades, the explosive record of Ayodhya temple was decided in November 2020 by the Supreme Court. The judges granted this disputed site to the Hindu majority to build a temple on the ruins of a destroyed mosque, and ordered that new land further be given to the muslim minority.
Hindu groups claim that this 1.1 hectare land in the state of Uttar Pradesh is the birthplace of the god Ram and have long demanded to build a temple in his honor.
According to them, the Muslim emperor Babur built there in the XVIe century the Babri mosque by razing an ancient temple dedicated to Ram, the seventh avatar of the god preserving the universe Vishnu.
Fueled in the 1980s by Hindu nationalists, then in opposition, but now in power, the campaign of unrest around Ayodhya had culminated with the destruction of the Babri Mosque by Hindu zealots on the 6th December 1992.
More than 2,000 people were killed in the intercommunal riots that followed, one of the worst waves of violence since the partition of the British colonial empire in 1947.
The start of the Ram temple construction "is not just a new temple, but a sign that the fundamental constitutional structure of India is changing," intellectual Pratap Bhanu Mehta told AFP.
With AFP