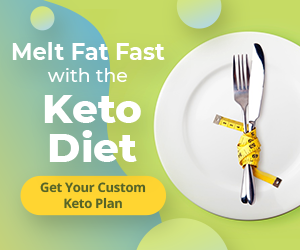 At the end of a calamitous Champions League, Olympique de Marseille will face leader Manchester City on Wednesday at home. OM can still be transferred to the Europa League in the event of a performance among Mancuniens and a defeat of Olympiakos against Porto in the other group C match. However, coach André Villas-Boas does not appear excited about the C3.
The legs in Manchester, the head in Greece? Olympique de Marseille plays its last match in the 2020/2021 Champions League against Manchester City on Wednesday 9 December. An inglorious edition for OM which saw the team beat a sad record: that of number of consecutive defeats in the competition (13). However, the Marseille club can still hope to be transferred to the Europa League if their direct opponent, Olympiakos, does not win their home match against Porto.
In fact, the last two matches in Group C look like a game of lying poker: everyone says they are motivated, including Porto and Manchester already qualified for the next round, but nothing prevents a club from outsmarting to save themselves. with a view to the next deadlines. Random: the hot Manchester derby awaiting Pep Guardiola in the league after the OM match.
An eye on Olympiakos – Porto
On the side of OM, the equation seems simple. To be drafted in the Europa League, Marseille players must give it all to Manchester to hope for a win or a draw, while Porto must defeat Olympiacos at home in Greece.
"Porto must do us a favor and we must take at least one point. Porto are a big club and they will do their best. But they are already qualified. We cannot do 'futurology'," a declared André Villas-Boas, the Marseille coach.
OM captain Steve Mandanda also promised that the players arrived motivated despite the uncertainty.
Mandanda: "We have to stay focused on tomorrow's match and do everything to win. We will have time after this match to analyze our course in the Champions League"
#LiveConf

– The Phocaean (@lephoceen) December 8, 2020
"We know that we do not have our destiny in hand. We must already do everything to win and then we will see with the results. There is a possibility for the Europa League, even if of course that was not there "initial objective. We also want to give a good image of OM on the European stage", has the Marseille goalkeeper.
Villas-Boas ambiguous on the transfer to the Europa League
However, does Marseille really want to be transferred to the Europa League? Asked and relaunched on Marseille's ambitions in C3, André Villas-Boas sowed confusion. He said he was opposed in principle to this draft system which offers an exit route to third in Champions League groups.
"When you are third and you have made such performances, it is not worthy to go to the Europa League with teams that have qualified. A loser is a loser. You go out and you let them play," a he thus explained.
A stance caused a stir among Marseille supporters, attached to the club's European history and who have in mind the superb memory of the epic until the 2018 Europa League final, lost 3-0 against the 'Atlético Madrid. Faced with the outcry, "AVB" had to return to the subject in a more diplomatic way.
#OMOLY So in his latest statement AVB implies that it is useless for OM to qualify for the Europa League since they are doing shit.
Olympian fans will appreciate this state of mind

– YanMae (@yanmae) December 1, 2020
"What I am saying is that for me the regulations should not give this bonus to go to the Europa League", he recalled; before adding: "But I did not involve OM in that. I did not say that we did not want to go to the Europa League. I just find that it is not a great joy to go there with four points and having done shit in C1. But we will play hard. "
The performance of Marseille players last week against Olympiakos contributed to doubts. While they were leading 2-1 against club Piraeus and one more goal would have given them the advantage in direct confrontations, Dimitri Payet's teammates were content to wait for their opponents rather than continue to attack .
"If we fall into C3, the level is lower there, we will do much better", explained André Villas-Boas before this confrontation before – already – qualifying his desire for C3 "Maintain this rhythm of one match every three days (in case of qualification, editor's note), it's hard ".
Because the Marseille technician has his eyes above all on Ligue 1, where OM is for the moment … virtual leader, if he wins his two staggered matches because of the Covid-19 which hit Lens then Nice. No longer having European competitions to compete in would allow OM to keep all its freshness for the championship… at the risk of missing out on the emotions of the continental epic and the lucrative bonuses that go with it.