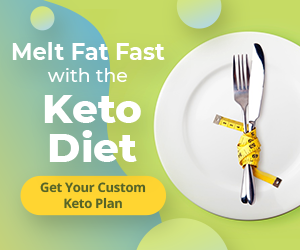 LREM deputy Olivier Damaisin this week submitted a report to the government on support for farmers and suicide prevention in this profession. Because this sector has been plagued by serious economic difficulties for several years. Testimonial from a breeder in Vienne.
Every day in 2015, more than one farmer committed suicide. The total reaches 372 people, or even 605 including agricultural workers, according to the latest figures from the Mutualité sociale agricole (MSA). A "statistical excess mortality by suicide for farmers, compared to the general population, was highlighted", recalled last June the National Suicide Observatory. The many difficulties encountered, which contribute to the unhappiness in the profession and sometimes lead operators to consider the worst, were the subject of a report submitted, Tuesday, December 1, By the deputy Olivier Damaisin (LREM) to the Minister of Agriculture, Julien Denormandie.
The phenomenon has been going on for several years and reports of distress from farmers are piling up. Among them, Guillaume Poinot. Interviewed by France 3 Nouvelle Aquitaine in September 2019, the one who was then a goat breeder in Vienne recounted with emotion the financial situation in which he found himself. "Until 2030, I will work just to pay off debts", he explained. Economic difficulties had led to his breeding being placed in receivership.
Today, Guillaume Poinot has converted to sheep farming. "I was alone on the goat farm, it was much too time-consuming and reduced to the time I spent there, I did not get sufficient remuneration", explains the operator, contacted by France 24. "To this s 'added the ongoing legal redress: at one point, I was quite fed up, I had to find a loophole to get out of this situation. "
>> To see: Suicide of farmers in France: the fields of despair
"We work like convicts"
According to the farmer, "if there are fewer and fewer farms in the country, it is because there is deep unease." Metropolitan France had 437,400 farms in 2016, a number that has fallen by more than half in thirty years, according to INSEE.
"The unease comes first from the fact that we work like convicts and do not get a salary. Today, my job does not earn me a living, "says Guillaume. We say that we work hard because we are passionate, but passion for work has a limit if it is to come to extremes and commit suicide, as many colleagues have already done. "
To prevent this situation, a national action program against suicide has been in existence since 2011: establishment of multidisciplinary prevention units, development of "Agri-Listening"… This latest system set up by the MSA, a 24/7 crisis line, aims to detect sensitive or at-risk farmers before they end their life. This notably enabled to Matthieu Marcon to survive : this farmer in Ain wanted to kill himself, but he was picked up in time by the emergency services after calling the number where he explained "in two words that (he) wanted to leave".
>> Suicide of farmers in France: the silent epidemic
In 2016, the number of calls for help received by the platform "more than doubled to reach 2,664, against 1,219 in 2015", noted Senator Henri Cabanel (RDSE), in 2019. While adding: "Despite (this), suicide is becoming commonplace and continues to strongly affect operators."
Formation of "sentinels"
Guillaume Poinot also "had dark thoughts, but not self-destruction": "If I had had to do something, I would have attacked some and not myself because we are victims of the system such as 'it works, we are not responsible for the situation we are in. "
In his report, MP Olivier Damaisin finally made several recommendations to improve the situation in the agricultural sector. It proposes, among other things, "to identify farmers in difficulty", to coordinate the actors of prevention or to mobilize and train "sentinels". The latter, with the knowledge of farmers and their environment, must be able to "identify situations of ill-being or the risk of suicide", in order to direct farmers in distress to support structures.
>> Camille Beaurain: "French farmers are committing suicide because of their work"
"The root of the problem is economic: it is not enough just to set up a listening number or sentries," said Guillaume Poinot, also president of the Rural Coordination union in Vienne. Whether financial, personal or related to loneliness, the causes of ill-being among farmers have been multiple for years. But gradually, their word becomes free.