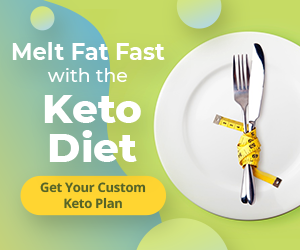 Several images relayed in WhatsApp groups bear witness to arrests at the Oran construction sites. Each time, those arrested are placed in detention, then transported by bus or truck to the border with Niger, in the middle of the desert. Jacques (pseudonym), also Cameroonian, has lived in Algeria for eight years:
On October 7, the police went to my home in Oran. But I have papers and the person with me too. They left us. Then they went to the neighbor who had lost her paper. She didn't have time to search, they took her away. She is in the desert [à la frontière, NDLR] now. With or without papers, sometimes the police cannot tell the difference.

There is no repatriation to the countries of origin for Cameroonians, Malians, etc. The authorities are content to take them to the desert. But why would they go to Niger? Or would they go back to the village? Here in Algeria, they have their life, a job. So they pay for clandestine transport at exorbitant prices to go up to the Algerian cities.

When there are these waves of arrests, it's psychosis. The authorities know everything. Where the "Blacks" work, where the "Blacks" live. So we don't go out, we text each other on WhatsApp to find out how it's going outside, and we wait. We are used. It's always the same story.
Another man, Soufiane (pseudonym), who did not specify his nationality, contacted the Observers editorial staff on October 12 from the Oran refoulement center. A few days later, he was taken to the Algerian-Nigerian border and sent a video showing several men in the desert. He says he is in Tamanrasset, without food and without the means to "go back to Oran".
Screenshots of the video sent by one of our Observers, being sent to the Niger border in the desert.
Similar arrests already documented since 2016
In recent weeks, migrant arrest operations have been observed in Oran but also in Tlemcen, Algiers, Blida, Boumerdès, Tipaza, Zeralda, Sétif and Annaba, as a report from 'Human Rights Watch (HRW) dated October 9. Migrants are apprehended at home, in the streets, or at their workplace.
HRW estimates that Algeria has thus expelled more than 3,400 migrants of at least 20 different nationalities to Niger, including 430 children and 240 women, since the beginning of September. According to the NGO, this brings the number of summary evictions to Niger to more than 16,000 in 2020, of which just over half involve Nigeriens.
Between 2016 and 2018, the editorial staff of France 24 Observers documented several waves of similar arrests targeting nationals of West and Central Africa.
>> READ ALSO ON FRANCE 24 OBSERVERS:
– Migrant expulsions: an Ivorian recounts his flight to escape the Algerian police (2018)
– In Algeria, "Sub-Saharan migrants serve as scapegoats" (2017)
– Mass arrests of migrants in Algeria: "It's a black manhunt" (2016)
Fouad Hassam, activist in the Algerian League for the Defense of Human Rights (LADDH) explains that these expulsions stopped in 2019 with the Hirak protest movement, then with the Covid-19 pandemic in 2020 "But now they can justify themselves because they say that the Covid-19 is regressing in the country," he explains.
He is worried that these operations are now being carried out in general indifference: "In 2018, NGOs were able to follow and react to the 'roundups', unlike what is happening now. No one denounces what is happening. "
>> READ ON THE OBSERVERS: In Algeria, a clip challenges racism against sub-Saharan migrants (2017)
"Official" and "unofficial" convoys
Moctar Dan Yaye, Head of Communications and Public Relations atAlarm Phone Sahara, an organization that helps migrants in the desert, also warns of the danger of these returns for migrants, some of whom get lost in the desert:
There are "official" convoys, those which transport Nigeriens, and "unofficial" convoys, which transport other migrants. These are "dumped" at the "zero point" in the desert. Often they are brought there in the evening or early in the morning. They can then see a light in the distance: it is the first Nigerien town, Assamaka. This is where they need to go. They can find a delegation from the International Organization for Migration (IOM) which organizes voluntary returns.

Some refuse to go there and try to go back to Algeria. In both cases, whether it is to go to Assamaka or to return to Algeria, people sometimes get lost. That's why we do patrols. In January, in Assamaka, I saw the grave of a migrant: we do not know when he died. It is impossible to have statistics on the number of people who would have died getting lost in the desert.
On October 1, the Algerian Minister of the Interior, Kamel Beldjoud, announced the adoption of a new "national strategy" for the fight against illegal migration "in strict compliance with international conventions and treaties signed by Algeria, in particular with regard to respect for human rights and the dignity of migrants".
Algeria is working with IOM and ensures, according to the minister, "all the conditions conducive" to repatriation operations. He cites in particular "the creation of accommodation centers, catering, transport and medical care".
An agreement between Niger and Algeria has governed the expulsion of Nigerien nationals to Algeria since 2014. But it does not concern returns of mixed groups, including migrants from different countries in West and Central Africa. . In 2018, Niger had asked, in vain, Algeria to put an end to these returns of non-Nigerien nationals.
Article written by Maëva Chicken.