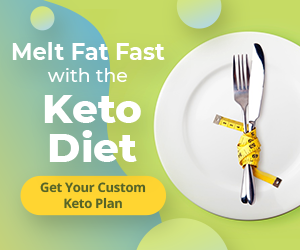 Real offered themselves the clasico on Saturday and pushed Barça a little more into the crisis. In France, the easy PSG winner of Dijon settled at the top of the championship, while in Germany, Bayern Munich once again made a very strong impression.
At the end of the 7e On the day of the Spanish league, the irresistible Basques of Real Sociedad held on to first place in the standings thanks to a large victory against Huesca (4-1), with 14 points. But the flagship match of the weekend pitted Barca against Real Madrid in a highly anticipated clasico. It was Zinedine Zidane's men who took the lead by winning in Catalonia (1-3) to climb to second place (13 points with a game late). With seven points in five matches, synonymous with 12e instead, FC Barcelona is sinking into crisis. Finally, Atlético Madrid logically won at home against Betis Sevilla (2-0), thanks in particular to a new goal from Uruguayan Luis Suarez. The capital's second club remains undefeated this season and is at 5e place in the standings behind Villarreal.
The surprise Premier League leader suffered his first defeat of the season at Southampton (2-0) on Sunday in the 6e championship day. The Toffees remain first in the standings ahead of their historic rivals Liverpool, on goal difference (+5 against +1). But with their 13 points, they are still within reach of Aston Villa (3e) which has 12 with one game less, but which was corrected at home on Friday by Leeds United (0-3), still spectacular. On the tenor side, the Reds were content with a narrow home victory over Sheffield United (2-1), while Manchester City, 13e with 8 points (and one game less) could not do better than a draw against West Ham (1-1). Leicester won on Arsenal on Sunday and by the smallest of margins (0-1). With the victory, Brendan Rodgers' team climbed to fourth place with 12 points, one behind the leader, while the Gunners remain tenth with nine units on the clock.
Saturday, Bayern Munich humiliated Frankfurt (5-0) thanks to a hat-trick from its scorer in series Robert Lewandowski, already scorer of ten goals in five days. Second in the standings with 12 points, the Bavarians remain one point behind RB Leipzig, home winners against Herta Berlin (2-1), notably with a goal from French international Dayot Upamecano. For its part, Borussia Dortmund (3e) Also earned 3 points by winning clearly against Schalke, in the hot derby of Rhür (3-0). Finally, thanks to his first success at home for … eight months, Wolfsburg, scorer of promoted Bielefeld (2-1) on Sunday, moved back to the 10e ranking place with 7 points.
Lille, neutralized in Nice (1-1), left at PSG, easy winner of the Dijon red lantern (4-0), first place in Ligue 1 while Lyon humiliated a worrying Monaco team (4-1), Sunday at the end of an 8e day. OM, for their part, continued to climb to the top of the ranking (4e) by beating without shining Lorient 1-0, Saturday. The Phocéens return to Stade Rennais (3e with 15 points), beaten at home by Angers (1-2). Nothing is going on the side of Saint-Etienne, penalized by several absences, which recorded its fourth defeat in a row, bowing on the ground of Metz (2-0). The day that was cut off from Lens-Nantes, the first meeting postponed because of the Covid-19 since August, was also marked by the spectacular exit from the road in Montpellier at home, corrected by the Stade de Reims (0 -4).
Still deprived of Cristiano Ronaldo, absent from the last two Serie A matches because positive for Covid-19, Juventus is no longer moving forward. The defending champion conceded his second straight draw (1-1) against Hellas Verona in the league on Sunday in the 6e day. Andrea Pirlo's men fall at 5e place in the standings and let their opponents take the lead like Naples who won in Benevento (2-1) to climb to second place. With a clear victory on the lawn of Genoa (0-2), Inter moved to fourth place in Calcio with ten points in five days. Fiorentina, despite the absence of Frank Ribéry, returned to success by beating Udinese (3-2). Monday evening, at the end of this day, AC Milan, leader, receives AS Roma. In case of victory, synonymous with a fifth success in a row, the Lombards will take the lead in the standings.
With AFP and Reuters