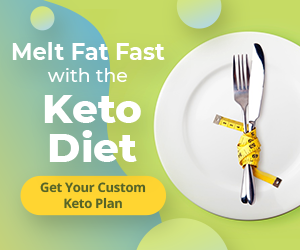 Société Générale has announced a reorganization of its retail banking in France via a merger project between the Crédit du Nord and Société Générale brands which provides in particular for the closure of 600 branches by 2025.
The Societe Generale will merge its retail networks Societe Generale and Crédit du Nord due in particular to the evolution of customer behavior during the Covid-19. This project will result in the closure of 600 branches by 2025.
In a press release published Monday, December 7, the banking group said that the board of directors of Société Générale and that of Crédit du Nord had validated the launch of the merger project between their two brands, which had been presented in September.
"Our objective is to anticipate changes in customer behavior in the years to come in an environment for retail banks which is changing very quickly and very deeply", underlined Sébastien Proto, deputy general manager of the group. The group anticipates an acceleration of this development at the end of the health crisis, with increased use of online services and even higher expectations of responsiveness and immediacy in banking services.
Fears of job cuts
This merger should allow a net reduction in the cost base of more than 350 million euros in 2024 and of around 450 million euros in 2025 compared to 2019, the group said. In particular, it plans to increase the number of agencies from around 2,100 currently to around 1,500 by the end of 2025, but the group ensures that there will be no forced departures.
The unions fear, however, many job cuts, due to duplication between the two structures. The Credit du Nord CFDT estimated that the two banks could lose at least "between 3,000 and 5,000 jobs".
The combined entity between Societe Generale and Crédit du Nord aims for a return on normative equity within the framework of Basel 3 of around 11% to 11.5% in 2025.
New clients
The banking group also wants to accelerate the development of its online banking subsidiary Boursorama for which it wants to double the number of customers in the coming years. It now aims to reach more than 4 million customers in 2023 and 4.5 million in 2025, after having won over 2 million customers in five years.
The accelerated phase of acquiring new customers until 2023 will cause a cumulative loss of around 230 million euros over the period, says Societe Generale. But Boursorama should return to profit in 2024, a year for which the net profit is expected at 100 million euros. In 2025, the net result is expected to reach 200 million euros.
Faced with a sustainable environment of low interest rates and an economic context degraded by the health situation, Societe Generale is struggling to maintain its profitability. In mid-November, the bank had already announced the net elimination of around 640 jobs in France which will concern its market activities, securities businesses and certain central departments.
The banking group is also considering, according to sources at Reuters, selling its asset management subsidiary Lyxor in order to improve its balance sheet. On the Paris Stock Exchange, Societe Generale shares rose 0.21% to 18.33 euros in the very first trades, while the CAC 40 fell 0.36% at the same time.
With Reuters and AFP